A farmer in the city of Khan Yunis, in the southern Gaza Strip, found a rare 4,500-year-old stone sculpture while working on his land.
The Ministry of Tourism and Antiquities said Monday that the 22-centimeter-tall limestone head is believed to represent the Canaanite goddess Anat and is estimated to be dated to around 2,500 B.C.
The sculpture is 22 cm tall, made of limestone, with a head but without a body, and attached to the head was the crown of the snake, which was used by the gods as a symbol of strength and invincibility.
"Anat was the goodness of love, beauty, and war in the Canaanite mythology," said Jamal Abu Rida, the ministry´s director, in a statement.
Anat, Anath, or Anatha is a major northwest Semitic goddess. Syria, particularly Ugarit and Mount Lebanon. Canaanites, Amorites, Egyptians (Elephantine), Libyans, and Hebrews all worshiped him.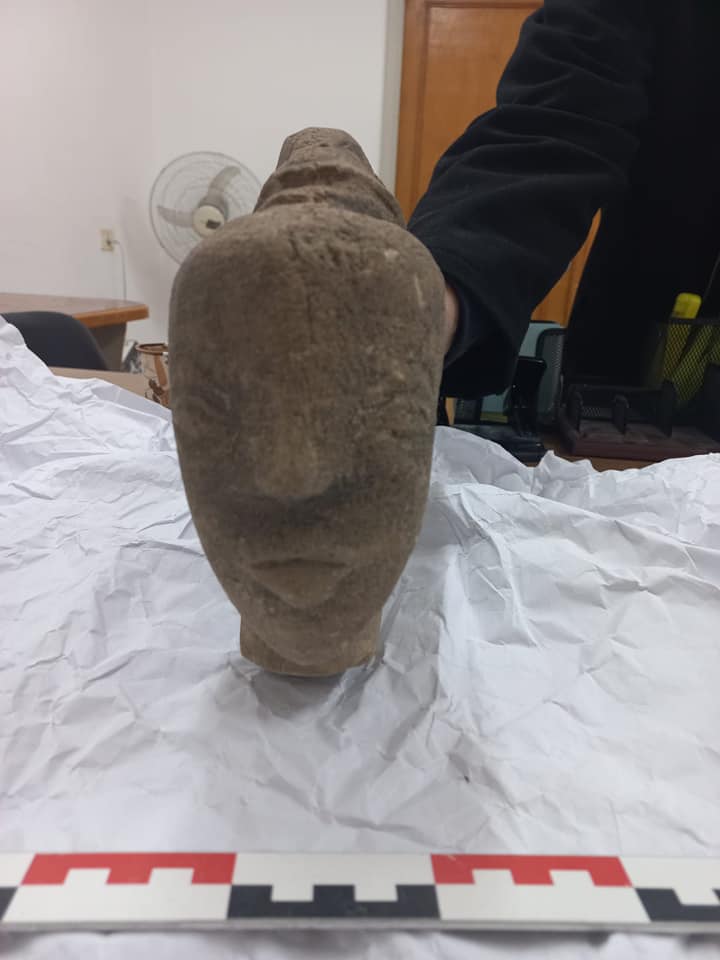 Goddess Anat of fertility, sexual love, hunting, and war. From the fertile agricultural area along the eastern Mediterranean coast, her cult spread throughout the Levant by the middle of the third millennium BC.
Her attributes vary widely among different cultures and over time, and even within particular myths. She likely heavily influenced the character of the Greek goddess Athena.
Gaza, a narrow enclave on the Mediterranean, boasts a trove of antiquities and archaeological sites as it was a major land route connecting ancient civilizations in Egypt, the Levant, and Mesopotamia.
However, unearthed artifacts regularly vanish, and development projects are given priority over the preservation of archaeological sites.
Bulldozers working for an Egyptian-funded housing project discovered the remnants of a Roman-era tomb in January, Gaza.