Archaeologists have discovered the 2100-year-old skeleton of a woman lying in a bronze 'Mermaid Bed' near the city of Kozani in northern Greece.
Dating to the 1st century BC, the skeleton was found on a so-called "Mermaid bed". The woman – whoever she was – must have been of some importance as she was buried on a bronze bed featuring the image of a bird with a snake in its mouth (thought to represent the Greek god Apollo) as well as bedposts adorned with depictions of mermaids.
Gold leaves were found suggesting that the woman had been buried wearing a wreath, as were golden threads indicative of some form of embroidery. The wooden parts of the bed have rotted over the centuries.
Four clay pots and a glass vessel were also discovered buried alongside her. The woman must have had a great social and political position because no one else was buried with her.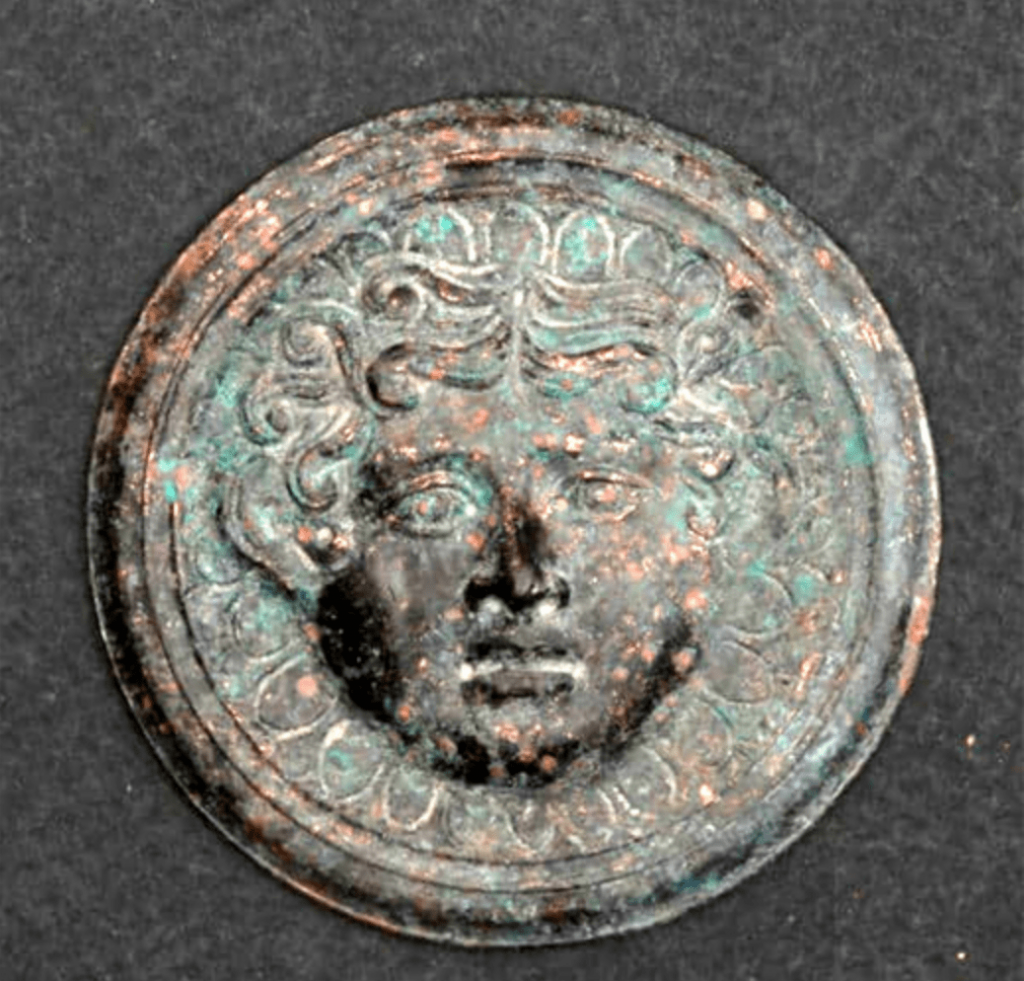 Archaeologists are now analyzing the skeleton to determine the woman's health, age when she died, and possible cause of death.
Areti Chondrogianni-Metoki, director of the Ephorate of Antiquities of Kozani, says very little is known about the history of the region.
Thousands of years ago, Kozani was near an important city called Mavropigi (the site is now a village) that housed a sanctuary dedicated to Apollo, Chondrogianni-Metoki said.
In the 1st century BC, Greece was under the control and influence of the Romans. Corinth was destroyed by the Romans in 146 BCE, while Athens was sacked in 86 BCE. At 48 BCE, the army of Julius Caesar defeated a force headed by Pompey in the Battle of Pharsalus in northern Greece; the victory resulted in Caesar becoming the de facto ruler of Rome.
The woman's skeleton is presently on preserved at the Aiani Archaeological Museum in Greece.