The owner of one of the two sarcophagi that were found in an excavation at the intersection of Notre Dame de Paris' nave and transept earlier this year has been identified.
The cathedral was severely damaged by fire in April 2019. Two human-shaped lead coffins were uncovered at the transept crossing as reconstruction work began on the vault and spire of the Paris cathedral.
The remains of Antoine de la Porte, a powerful high cleric who died on Christmas Eve 1710 at the age of 83, are housed in the first coffin. The lead coffin has a bronze plaque identifying the deceased as Antoine de la Porte, a canon of Notre Dame Cathedral.
De la Porte was a man of wealth who commissioned many artworks that are now in the Louvre, including "The mass of canon Antoine de la Porte." Also he donated 10,000 livres for the renovation of Notre Dame's choir. Archeologists mentioned that de la Porte had "extraordinarily good teeth."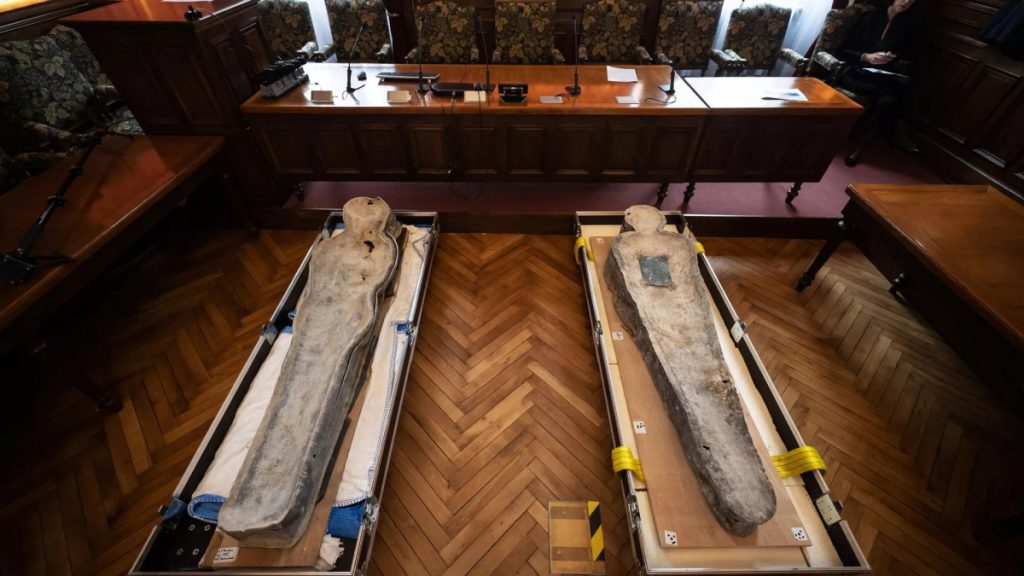 Even though the other lead coffin, which is anthropoid-shaped and was discovered in a deeper archaeological layer, is older, neither its precise date nor the identity of its occupant is known and it may remain so indefinitely.
This tomb contains the remains of a man probably in his thirties, who was named "Le Cavalier" because his pelvic bones suggest that he was an experienced horseman.
Because he was buried in such a place, there is no doubt that this man belonged to the upper class. He had a chronic disease that had destroyed nearly all of his teeth. He also had a deformed skull, which was probably brought on by wearing a headband as a kid.
Eric Crubézy, professor of biological anthropology at the University of Toulouse III, who oversaw the opening of the coffins, said the two men were clearly important in their respective eras to be buried in such prestigious tombs at the heart of the cathedral.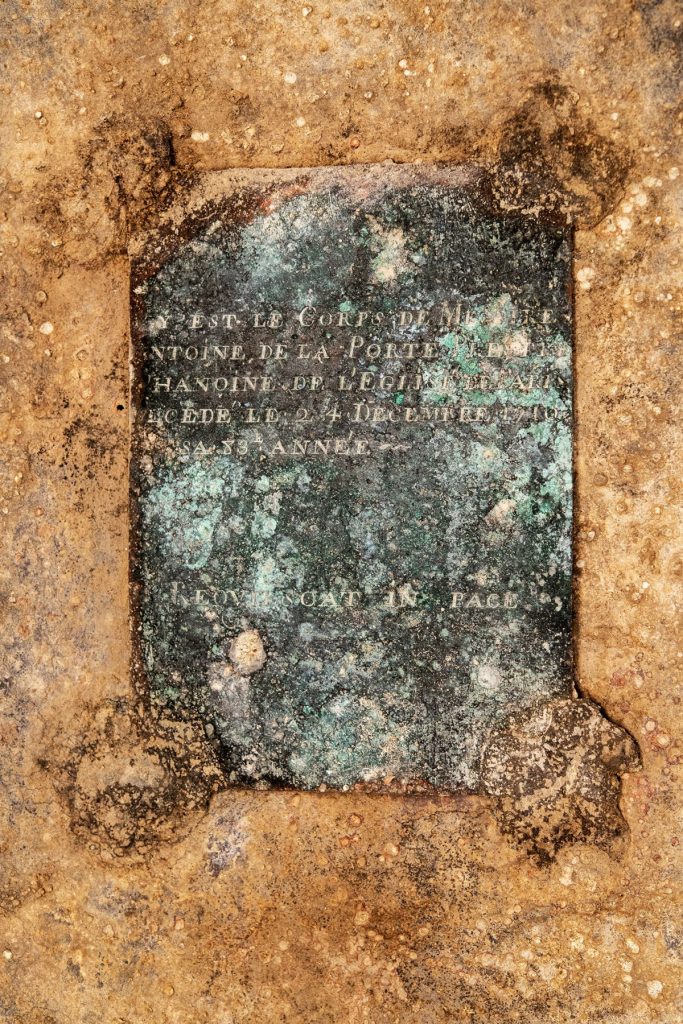 Burials in the cathedral took place throughout the medieval and modern periods, with the most prominent individuals being buried in the prime location near the altar. Lead coffins were also a luxury item, available only to the wealthy. These two examples are diametrically opposed. One is anthropoid (shaped like a human body), and the other is square. They have different construction methods, alloys, and ages because they were discovered in different archaeological layers.
After a fire nearly destroyed the 850-year-old cathedral, one of Paris's most symbolic and visited monuments, in April 2019, President Emmanuel Macron promised that it would be rebuilt and ready for mass in five years.