Archaeologists from the University of Münster and the National Academy of Sciences of the Republic of Armenia have discovered remains of a Roman arched aqueduct during excavation work on the Hellenistic royal city of Artashat-Artaxata in ancient Armenia.
It is the easternmost arched aqueduct in the Roman Empire. An evaluation of the find has been published in the Archäologischer Anzeiger journal.
The excavation uncovered the monumental foundations of an incomplete aqueduct bridge erected by the Roman troops between AD 114 and AD 117 at Artashat-Artaxata.
During this period, the Roman Empire was largely ruled by Emperor Trajan, who was known for his philanthropic rule, overseeing extensive public building programs and implementing welfare policies, earning him an enduring reputation as the second of the five good emperors.
According to author Prof. Achim Lichtenberger from the Institute of Classical Archaeology and Christian Archaeology at the University of Münster. "At that time, Artaxata was destined to become the capital of a Roman province in Armenia."
"The aqueduct remained unfinished because of Trajan's death in AD 117 and because his successor Hadrian relinquished the province of Armenia."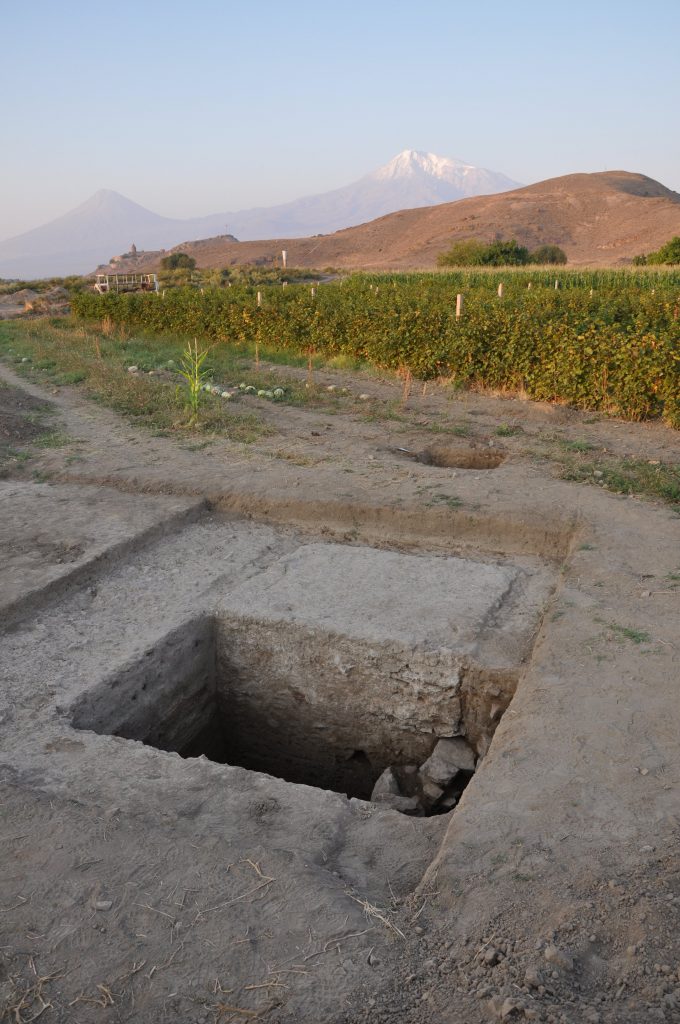 During their excavation effort, the team employed an interdisciplinary approach that included methodologies from archaeology, geophysics, geochemistry, and archaeoinformatics.
Geomagnetically, the area around the Hellenistic metropolis of Artaxata in the Ararat Plain was first investigated. At this stage of their work, the experts surveyed and charted any anomalies. The geomagnetic picture revealed a prominent dotted line, which they examined using sondages. The archaeologists detailed the findings in three dimensions. Additional drillings provided evidence of further unfinished or destroyed pillars of the aqueduct.
"We used satellite pictures and infrared images from a drone to visualize the course of the aqueduct's pillars. We reconstructed the planned course of the aqueduct by means of a computer-assisted path analysis between the possible sources of the water and its destination. A scientific analysis of the lime mortar used showed that it was a typical Roman recipe," said co-author Dr. Mkrtich Zardaryan from the Institute of Archaeology and Ethnography at the National Academy of Sciences of the Republic of Armenia.
Since 2018, a group of German and Armenian scientists led by Achim Lichtenberger (Münster University), Mkrtich Zardaryan (Armenian Academy of Sciences), and Torben Schreiber (Münster University) has been conducting research on the Hellenistic city of Artaxata on Armenia's Ararat Plain.
Cover Photo: The excavation section shows a pillar of the unfinished aqueduct – Photo: Artaxata project