According to new research, a piece of fabric discovered in a bog in the Scottish Highlands may be the oldest traditional tartan ever discovered.
New tests on a scrap of fabric found in a Highland peat bog in the early 1980s have concluded that the iconic checked material is likely to have been created in the 16th century.
Discovered in a peat bog in Glen Affric in the Scottish Highlands, the faded fabric features traces of green and brown dye and belonged to an unknown clan.
Researchers used dye analysis and radiocarbon dating to determine the tartan's age. The investigation found four possible colors in the fabric, via high-resolution digital microscopy, including green, brown, and possibly red and yellow.
Researchers discovered no artificial or semi-synthetic dyes were used in the tartan's creation, leading them to believe it predates the 1750s and was most likely created between 1500 and 1600. This making it the oldest known piece of true tartan discovered in Scotland.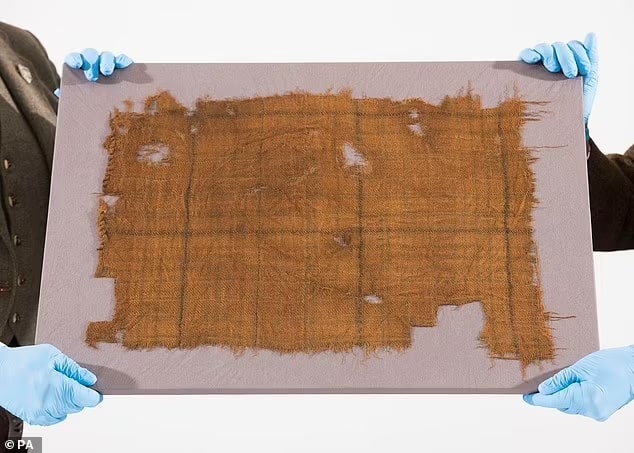 STA's head of research and collection Peter MacDonald explained that the testing process took almost six months and that the organisation was "thrilled with the results", adding, "In Scotland, surviving examples of old textiles are rare as the soil is not conducive to their survival".
This piece's survival is most likely due to it being buried in peat, which prevents exposure to air and other factors that could have further damaged it.
Experts have said the tartan was more of a rustic fabric, more associated with an outdoor working garment rather than somebody of high status.
It may have belonged to the Clan Chisholm, which controlled the area at the time, although researchers are unable to make any firm conclusions.
The tartan measures around 21in by 17in (55cm by 43cm).
The piece of Scottish history is expected to go on display at the Scottish V&A Dundee museum's Tartan exhibition.