In ancient city Girsu, located near the modern city of Nasiriyah in southern Iraq, revealed through a recent excavation by the British Museum, that ancient Sumerians invented a "civilization-saving" water channel 4,000 years ago.
A recent dig at Girsu revealed "a mysterious structure," which in the 1920s was interpreted as an unusually shaped temple. However, members of the museum's Girsu Project have discovered the true function of a mysterious structure created by the civilization.
The team describe the ancient lifesaving device as a "flume" that was used to deliver water to distant locations for agriculture.
A way of life threatened by vital canals drying up seems to have led the Sumerians, who were the first to tell early versions of the biblical story of the flood, to create this "anti-drought machine."
Ebru Torun, an architect and conservationist working with the British Museum team in Iraq, said: "This is absolutely one of a kind. There is no other example of it in history, really, until the present day."
Torun said that what is most surprising about the find is that until now archaeologists thought such technologies didn't appear until the 18th century AD.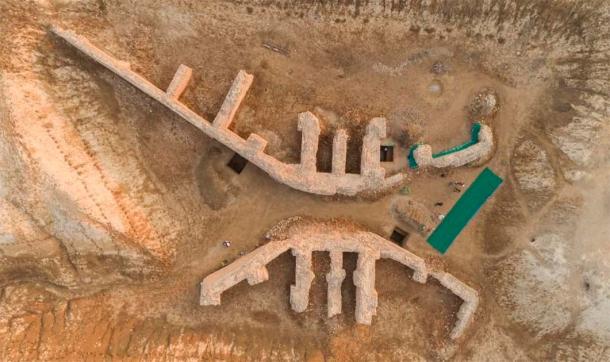 In a Telegraph article, Dr. Sébastien Rey, an archaeologist and the project's leader in Iraq, explained that the people "saw the canals drying up, silting up, one by one." He added that "It is not just a bridge, it's an anti-drought machine, anti-collapse." Furthermore, all of the inscribed stone tablets speak of "a water crisis, and one last desperate attempt to save themselves," added Rey.
Their civilization revolved around water and relied on advanced irrigation, which directed water from the Tigris and Euphrates rivers into canals that watered fields, providing the food required to sustain urban life. It was part of an order maintained by gods, who in turn were maintained by sacrifice and libations, but when the gods abandoned Girsu, the Sumerians were forced to effect their own salvation.
Channel is formed of two symmetrical mud-brick structures about 130 feet long, 33 feet wide, and with 11-foot-high walls arranged in two opposing curves bending outwards.
On the British Museum's Girsu Project, a team of scientists flew drones around the village of Nasr and discovered the "life-saving machine" was located on a 19-kilometer (12-mile) long canal. Because the device spans a body of water, it has been dubbed "the world's oldest known bridge."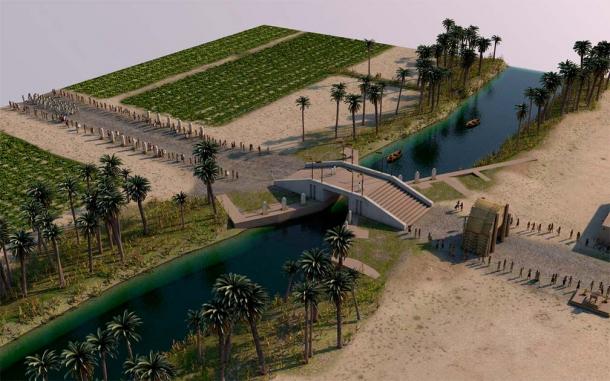 Up until now, the Jisr al-Hajar Hajirah, also known as the Caravan Bridge, located in the ancient city of Edessa, or modern-day Urfa, in Türkiye has been recognized as the oldest bridge in the world. It was constructed sometime around 850 BC.
The latest research has now revealed that the structure that channeled a 100-foot-wide canal into a 13-foot-wide passage would have created a feature known as the "Venturi" effect, something that would not be theorized by scientists until the late 18th century. It refers to the increase in velocity of liquids as they pass through a constricted "throat", and can be put into practice with structures known as "Venturi flumes".
It is believed the structure was built by the final generations living in Girsu in a last attempt to save their home from becoming unlivable.