The ancient city of Aizanoi is located in the town of Çavdarhisar, 57 km from the center of Kütahya (Turkey's Aegean region). The city experienced a golden age in the second and third centuries AD and became the center of Christianity during the Byzantine era.
The restoration of the ancient city of Aizanoi, located in the Çavdarhisar district of western Turkey's Kütahya province, is expected to be resumed in April, Kütahya Governor Ali Çelik announced Sunday.
Çelik stated that the excavation and restoration work at the 5,000-year-old site was to be continued in April after being halted due to the global COVID-19 pandemic.
"We will be restoring the Roman Bridge, five derelict structures across the temple, and the Excavation Experience House whose project has been approved," Çelik said.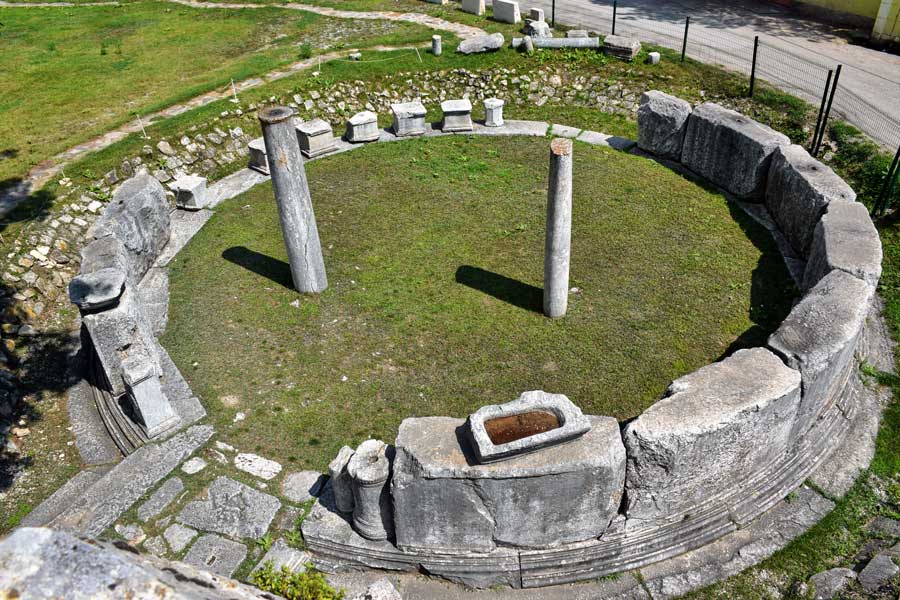 "We will also continue excavations at the sites of Penkala's creek and the Odeon region in April. We will be making environmental planning around the Penkalas creek in accordance with its ancient historical texture," Çelik told Ihlas News Agency (IHA). He also said he hopes the work is done in a speedy manner.
The excavation and fieldwork are being carried out under the coordination of Pamukkale University's Archaeology Department.
Turkish archaeologists have been carrying out restoration work on the ancient site since 2011.
The city has a temple built for Zeus, which is the best-preserved temple in all of Anatolia. There is a large theatre and a stadium next to the theatre. There are two Turkish baths, one decorated with mosaics, as well as a gymnasium, five Kocaçay bridges that are still in use, an old dam, a commercial building, and avenues with columns on either side, necropolis areas, and the Meter Steune sacred cave.
This city is known as Turkey's second Ephesus and was included in the tentative list of World Heritage Sites by UNESCO in 2012.