Daron Duke and Thomas Urban, a Research Scientist with Cornell University, discovered 88 preserved human footprints on alkaline plains at the Utah Test and Training Range.
The two researchers were working for the Air force this month, and the footprints they accidentally discovered are believed to be more than 12,000 years old.
Additional research is being done to confirm the discovery, but these are not the first footprints discovered in the United States. White Sands National Park in New Mexico was the first place where human footprints from the Pleistocene age were detected.
According to the most recent studies, there have been people living in the Tularosa Basin and North America for at least 23,000 years. Before, it was believed that people first came to North America closer to 13,500–16,000 years ago.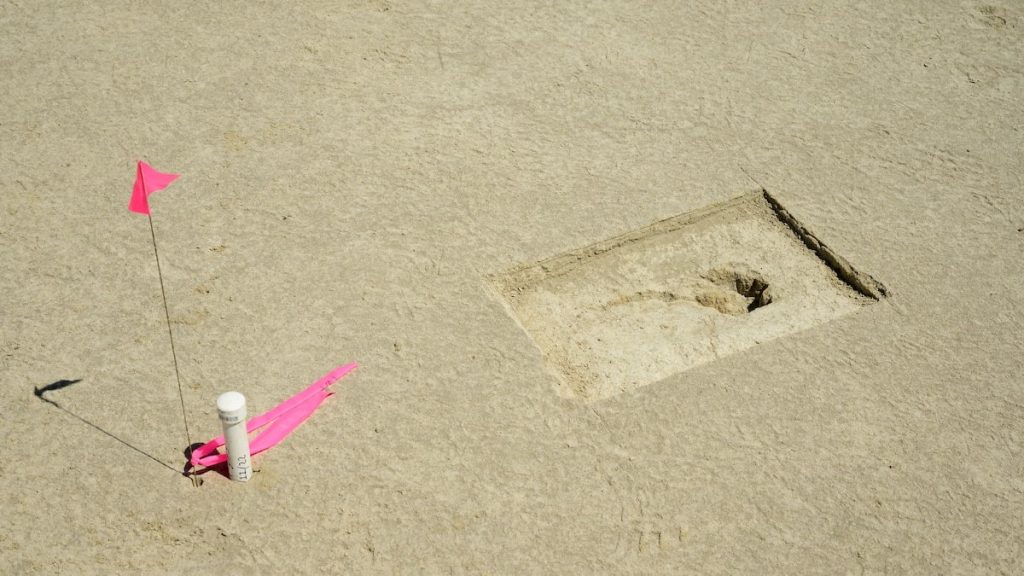 On the western playa of the White Sands National Park, research was done by digging a trench in the gypsum soil to explore what may be discovered beneath the surface. Human Footprints were found within different layers of sediment below the surface of the dig site. Radiocarbon dating was used to examine the old grass seeds (Ruppia cirrhosa) that were found above and below these imprints. The calibrated dates were found to be 22,860 (320) and 21,130 (250) years ago.
Thomas Urban is part of the White Sands research team and has developed techniques for recording ancient prints with GPR.
Since he previously refined the application of geophysical methods, including radar, for imaging footprints at White Sands, Thomas Urban was able to quickly identify what was hidden.
The discovery of ancient footprints at what is now known as the Trackway Site complements findings found nearby at the Wishbone Site in 2016. The sites are located within a half mile of each other in what would have been a large wetland now referred to by scientists as the Old River Bed Delta.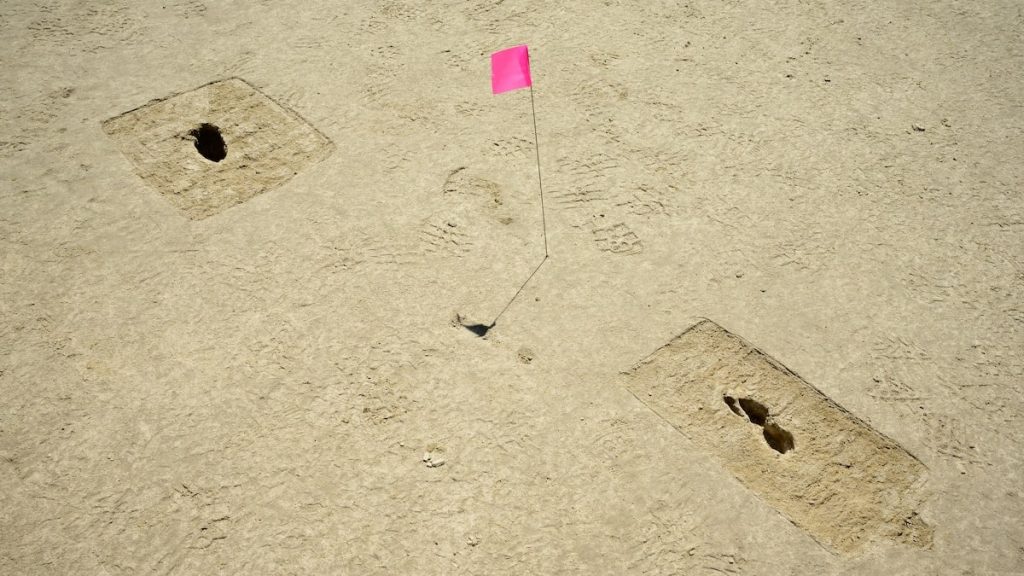 A 12,300-year-old open-air hearth, or fire pit, was discovered at Wishbone, together with burnt bird bones, charcoal, and other artifacts such as Haskett projectile points and stone tools. Evidence was also discovered for the world's oldest known human usage of tobacco.
According to Principal Investigator Dr. Daron Duke, who has researched prehistoric sites on the UTTR and throughout the desert west of Utah, Nevada, California, and Arizona said the most surprising and telling thing about finding the footprints is the insight it provides into the daily life of a family group thousands of years ago.
Duke said in a statement, "Based on excavations of several prints, we've found evidence of adults with children from about 5 to 12 years of age that were leaving bare footprints," he said. "People appear to have been walking in shallow water, the sand rapidly infilling their print behind them — much as you might experience on a beach — but under the sand was a layer of mud that kept the print intact after infilling."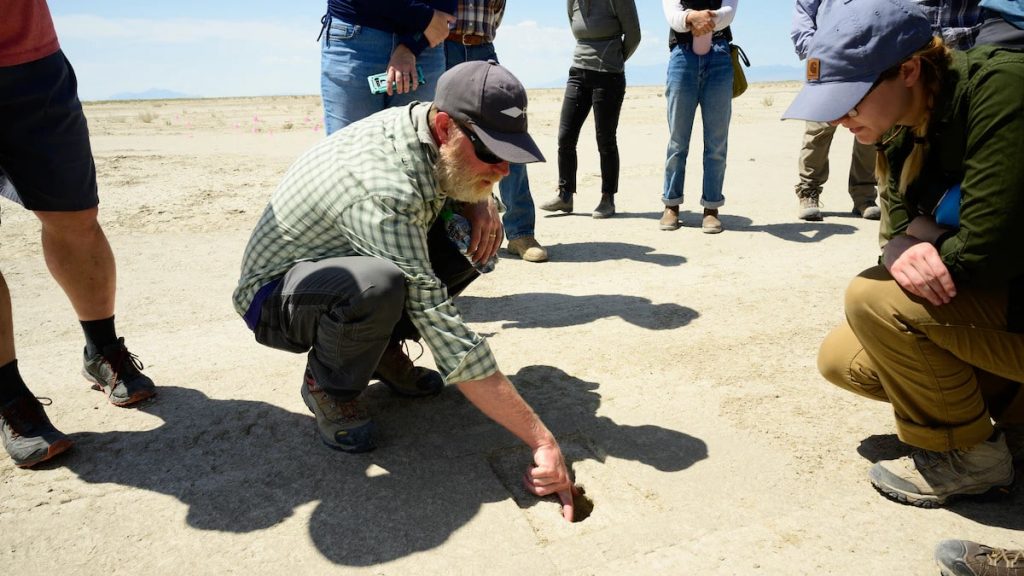 With the 100-plus degrees on the dry, stark landscape of the UTTR in July today, it is difficult to visualize the above scenario, but Duke said "there have been no wetland conditions to produce the trackways," or footprint trails, in this remote area of the Great Salt Lake desert since at least approximately 10,000 years ago.
"Our long-term work on the geochronology of this area suggests these prints are likely more than 12,000 years old," he said.
Duke added that although the area is now part of active weapons and training range, it in many ways serves as a "preserve" for these archaeological sites.
Cover Photo: Footprints discovered on an archaeological site are marked with a pin flag on the Utah Test and Training Range. R. Nial Bradshaw