Archaeologists are reporting a number of fascinating discoveries as work on the excavations at Pañamarca progresses that are helping to clarify Peru's ancient history.
Archaeologists discovered ancient murals of two-faced figures clutching unusual treasures—including a goblet from which hummingbirds drink—at Pañamarca, Peru, a 1,400-year-old site.
Construction of Pañamarca, an architectural complex that sits upon a rock outcrop in the Peruvian Ancash region's lower Nepeña Valley, is estimated to have occurred between 550-800 CE.
Denver Museum of Nature and Science reports that the two intricate murals adorn a singular pillar inside a ceremonial hall of Pañamarca.
One mural near the top of the pillar depicts a two-faced man, with each face looking to the left and right, holding a feather fan in one hand and carrying a goblet from which four hummingbirds drink. Another two-faced man can be seen at the bottom of the pillar. One hand holds a moving feather fan, while the other holds a partially preserved object resembling a stick. The archaeologists say that the artists behind the murals may have been trying to see how movement can be depicted.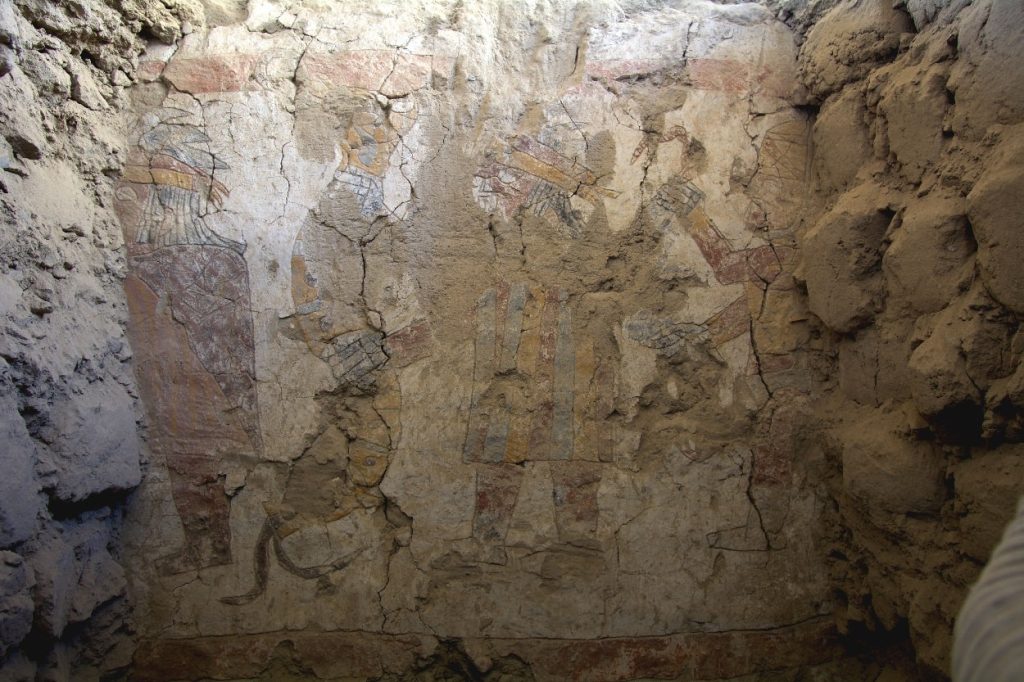 The two men wear a crown or headdress, colorful clothing with intricate patterns, and a big belt.
The Archaeological Research Project (PIA) "Paisajes Arqueológicos de Pañamarca" is collaboratively led by the international team of Jessica Ortiz Zevallos, Lisa Trever of Columbia University and Michele Koons of the Denver Museum of Nature & Science (DMNS).
Lisa Trever of Columbia University said: "Pañamarca was a place of remarkable artistic innovation and creativity, with painters elaborating on their knowledge of artistic canons in creative and meaningful ways as the people of Nepeña established their position in the far southern Moche world."
"Our project has the potential to inaugurate a new period of understanding and appreciation of Moche art, including by contemporary artists who use these ancestral works as inspiration in their own practice," added Trever.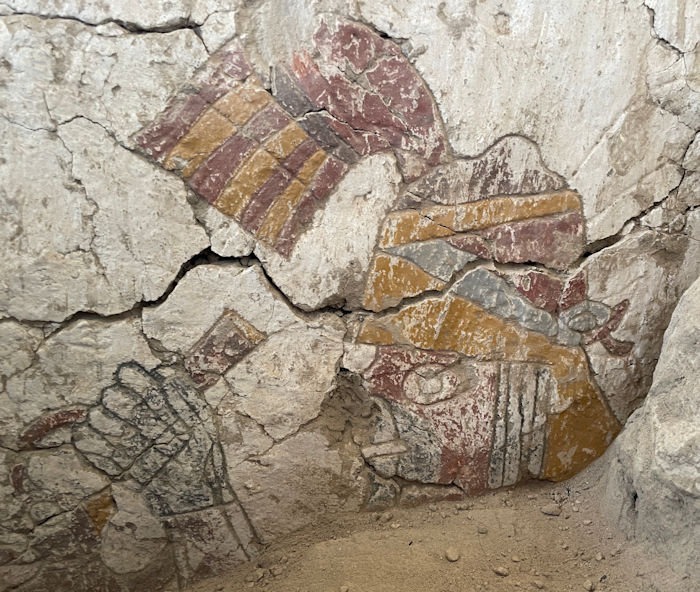 The mural paintings, along with evidence of highland-style textiles and tropical feathers discovered alongside locally-made ceramics and material culture in the excavations, have been proposed by the team as evidence of multicultural relationships and long-distance economies.
Although Moche burials and other sites have been discovered further south, no Moche structures on the scale of Pañamarca have been discovered beyond Nepea. As a result, the murals in Pañamarca have the potential to reveal much more about the Moche people's collective identity and aspirations, who lived long before the Inca Empire was established.