A woman in Norway cleaned her parents' home, she found 32 iron ingots dating to the Viking or early Middle Ages.
Grete Margot Sørum was cleaning her parents' Valdres home. She discovered dozens of Viking-age artifacts while sorting through items in the basement, according to an April 19 news release from the Innlandet County Municipality.
This is the first find of such iron ingots in a hundred years in Valdres.
According to the press release, archaeologists determined that the artifacts were iron ingots from the Viking or early Middle Ages. The objects have a hole in one end and resemble long-handled spatulas in shape.
The metal objects all had roughly the same size and weight (about 50 grams), leading experts to believe they might have been a form of payment.
Archaeologists say the hole at the end of the artifacts shows they were tied together in a bundle.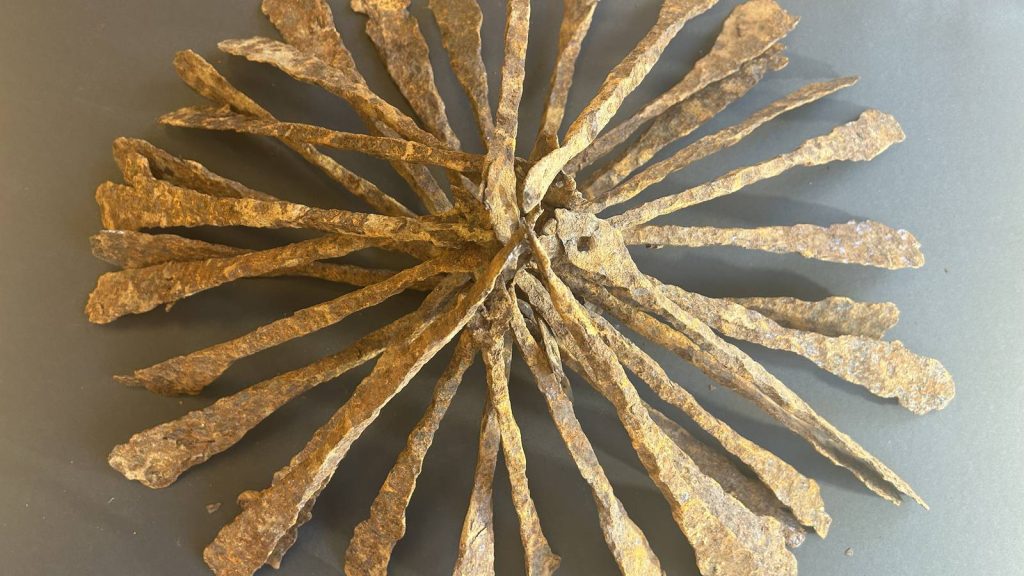 The release said the artifacts had been around the house since the 1980s. Experts think someone might have buried the thousand years of artifacts to hide them for later but never returned, the release said.
The Bergen royal road (the old royal road between Oslo and Bergen) runs just below where Grete Margot Sørum's father found the iron bars in Aurdal in Valdres.
Iron was a very important commodity in the Viking Age, used for weapons and for travel caps and rivets for boat building. In all the large valleys in southern Norway and in areas in Trøndelag, people took iron from the bogs in the Iron Age and the Middle Ages.
There are few written sources about iron mining in Valdres. But it was probably a specialized job, which perhaps the farmers and the "little kings" owned. Later, in the middle ages, it was governed to a greater extent by the state and the church.