In southeastern Mexico, archaeologists uncovered a rare sculpture of a powerful Mayan god near the path of a large-scale rail project.
The sculpture of the ancient god K'awiil is part of an urn recently found near Section 7 of the ongoing Maya Train project, the National Institute of Anthropology and History (INAH) said in an April 27 release. Section 7 stretches from Bacalar, in Quintana Roo, to Escárcega, in Campeche.
K'awiil is associated with lightning, serpents, fertility, and maize, and is frequently depicted with a zoomorphic head with large eyes, a long, upturned snout, and an attenuated serpent foot representing a lightning bolt.
Although depictions of K'awiil can be found in Maya reliefs and the Dresden and Maya codices of Mexico, only three statues of K'awiil have previously been discovered, all of which are from the Guatemalan city of Tikal.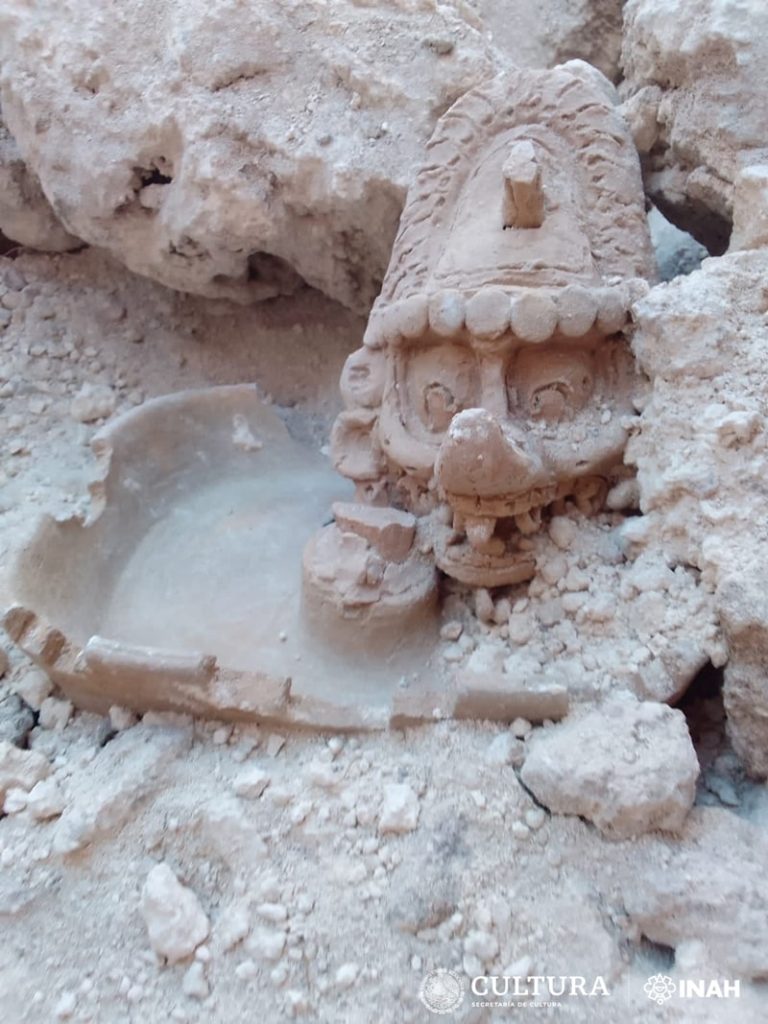 Prieto Hernández, Director General at INAH, said: "This finding is very important because there are very few representations of the god K'awill; Up to now, we only know of three in Tikal, Guatemala, and this is one of the first to appear in Mexican territory."
K'awiil has been seen by experts before, in paintings and in reliefs, but rarely is he seen in three dimensions.
According to the INAH release, teams salvaging artifacts along the route of the train project made numerous discoveries, including the K'awiil statue. Over 896,000 pieces of pottery, 491 bones, and nearly 49,000 structures or foundations have all been cataloged and reserved as of April 27.