Archaeologists in Italy have discovered the remains of nine Neanderthals who were reportedly killed and mauled by hyenas in their den some 100 kilometers south of Rome.
The Italian Culture Ministry announced the discovery Saturday (local time), saying it confirmed that the Guattari Cave in San Felice Circeo was "one of the most significant places in the world for the history of Neanderthals".
The remains belong to seven adult males and one female, according to scientists from the Archaeological Superintendency of Latina and the University of Tor Vergata in Rome, and another is that of a young child.
According to experts, the individuals lived in different time periods.  Some bones may be 50,000 to 68,000 years old, some of the most recent skeletons are thought to be 100,000 years old.
The Neanderthal remains, which include skullcaps and fractured jawbones, were discovered in the Guattari cave, which was already famous for the presence of Neanderthal fossils discovered by chance in 1939. There have been no further human remains discovered in Guattari since then.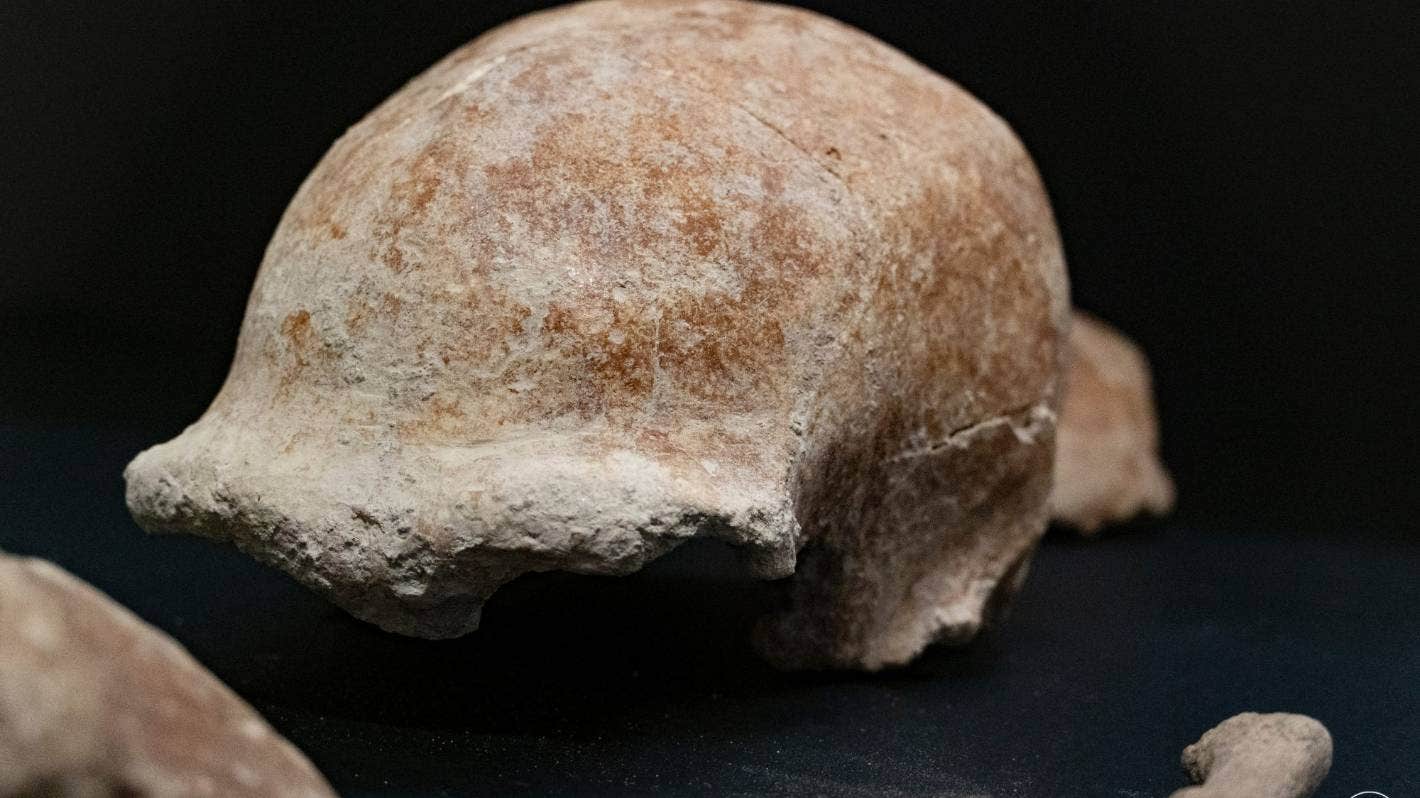 Culture Minister Dario Franceschini called the finding "an extraordinary discovery that will be the talk of the world".
Anthropologist Mauro Rubini said a large number of remains suggest a significant population of Neanderthals, "the first human society of which we can speak".
Vegetable remnants were discovered alongside human remains, rhinoceroses, giant deer, wild horses, and, of course, fierce hyenas.
According to the researchers, the majority of the Neanderthals were killed by hyenas and then dragged back to the cave they had transformed into their den. The animals ate their prey once they were inside.
Even before these ferocious predators took possession of the cave, experts do not exclude the possibility that Neanderthals had at one time made it their home.
Source: STUFF