Archaeologists have unearthed the Thor's Hammer amulet, which they call "one of its kind" in Ysby in southwestern Sweden's Halland province.
The hammer was discovered near a future housing development site. Previous excavations at the site uncovered Neolithic and Iron Age artifacts, but this is the first Viking-era artifact discovered there. It's also the first Thor's hammer amulet to be discovered in Halland.
In Norse mythology, the hammer that serves as the basis for the amulet is known as "Mjölnir." Thor used the weapon to protect his home, Asgard, from giants.
The amulet dates back to the late 10th century is 3 centimeters (1.18 inches) long and cast in lead in the stylized shape that represents Thor's dwarf-crafted hammer Mjölnir. It has a hole in the shaft through which a string or tie of some kind was threaded so that it could be worn as a pendant. An interlacing pattern is engraved on one side of the hammer's head.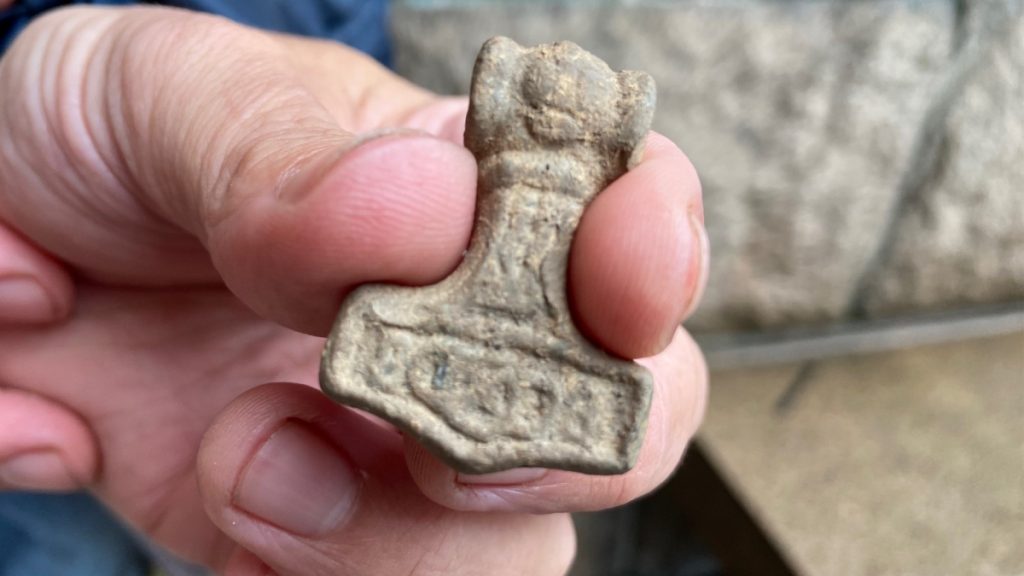 This suggests to the archaeologists that the hammer was worn around the neck as a protective amulet. Mjolnir was associated with protective powers during the Viking Age due to its status as a weapon of one of the strongest Norse gods.
These were popular Viking-era accessories, worn as apotropaic amulets, calling on Thor's protective power to ward off evil. The Halland area was beginning to convert to Christianity at the time this one was worn. A pendant like this had religious significance beyond its purported warding powers because it was an unmistakable symbol of adherence to Form Sidr (meaning "the old way," ie, the traditional Nordic gods) rather than the new way of Christianity.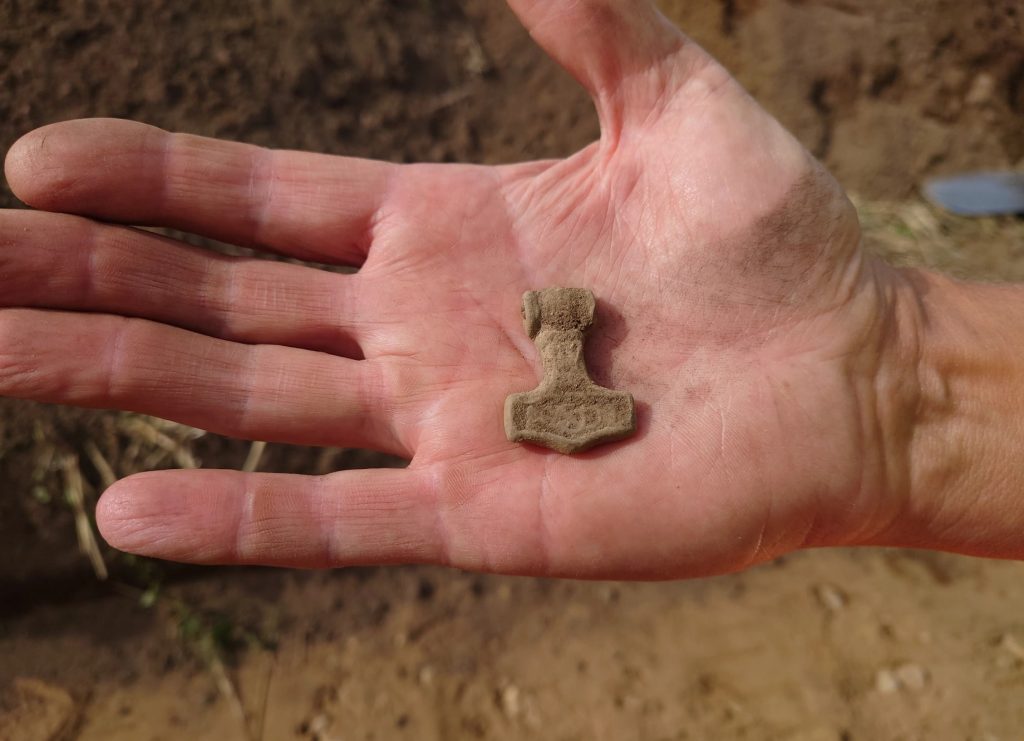 Museologists are currently preserving the rare Viking Age artifact, according to Per Wranning from Kulturmiljö Halland. Scientists will begin examining the metallic composition of the object after these initial restoration techniques have been completed. Similar artifacts were frequently silvered or gilded, but the scientists won't know if this particular artifact was plated or not until the restoration is complete.