Life-size animal reliefs found in Saudi Arabia were carved almost 8,000 years ago, during the Neolithic period, when the desert was green. Initially, these reliefs were thought to be "only" 2,000 years old.
A recent study indicates that they are prehistoric, rather than dating from the Roman era as previously assumed. According to new research, the camels are between 7,000 and 8,000 years old.
When archaeologists reported the discovery of over two dozen reliefs in 2018, they had no idea who, why, or when the so-called "Camel Site" was built.
The first theory was that the reliefs were from the Nabateans, a wandering empire that accumulated tremendous riches and power throughout the Roman era. However, a fresh scientific examination of the time-worn sculptures at Camel Site reveals that the original estimate was thousands of years wrong. The reliefs were carved during the Neolithic, namely in the 6th millennium B.C.E., or between 7,000 and 8,000 years ago, according to research published Wednesday in the Journal of Archaeological Science: Reports.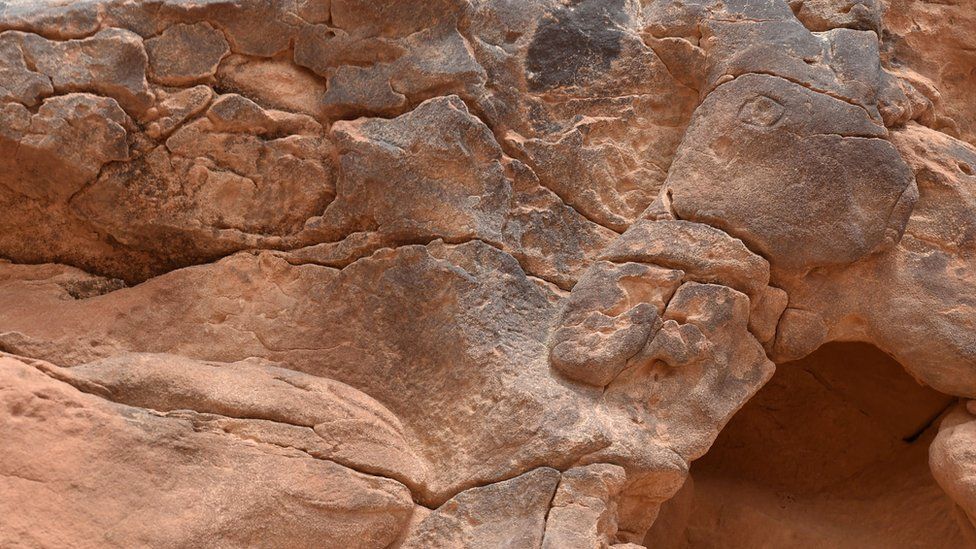 To identify a new date for the sculptures' construction, the researchers assessed erosion patterns, studied tool marks, and tested animal bones found at the site.
The backdating of the Camel Site marks the sculptures there the oldest preserved large-scale animal reliefs known in the world, the study notes.
Saudi Arabia seemed quite different during the time of their construction, with grassy plains studded with lakes rather than the deserts of today.
It's unclear why the camel sculptures were made, but scholars believe they may have served as a gathering place for nomadic tribes. They also mentioned how difficult it would have been to create such sculptures thousands of years ago. Because several of the reliefs are far above the ground, its carvers would have needed to construct scaffolding in order to complete them.
The researchers said that other known three-dimensional life-size camel reliefs were found in Petra, the famous capital of the Nabataeans, and that is why researchers initially attributed the art to this culture.