The legendary Michelangelo Buonarroti left huge works behind as an artist. But Italian researchers found that the shoes of this giant artist were not big at all.
Michelangelo di Lodovico Buonarroti Simoni (6 March 1475 – 18 February 1564) was an Italian Renaissance painter, sculptor, architect, and poet.
Italian researchers have studied three shoes said to have belonged to Michelangelo that were discovered in his home after his death and is now housed at the Casa Buonarroti Museum in Florence, Italy: a pair of leather shoes and a solitary leather slipper (the companion was stolen in 1873). The findings were published in the September 2021 issue of the journal Anthropologie.
The study is the first to assess the artist's physical features based on measurements of personal things such as footwear, and they discovered that Michelangelo, although still an artistic giant, stood no more than 5 feet 2 inches (1.6 meters).
FAPAB researchers Francesco Galassi, a paleopathologist, and Elena Varotto, a forensic anthropologist, measured the shoes and determined the wearer's foot measurements and height, and their findings matched a description of Michelangelo by 16th-century artist and writer Giorgio Vasari. According to the research, Vasari said that Michelangelo was "wide in the shoulders," but the rest of his physique was "slightly thin in proportion" and his stature was average.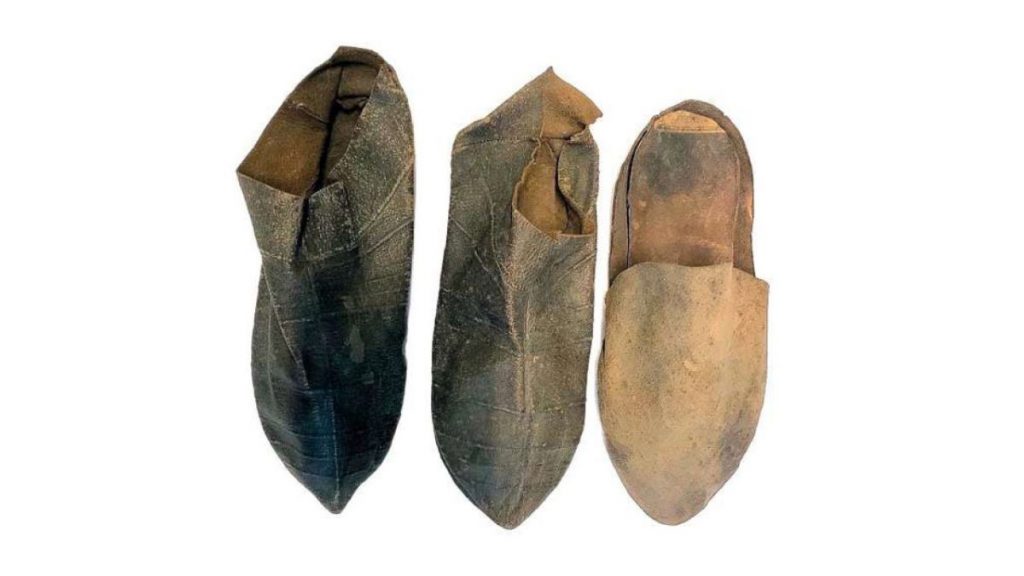 According to experts at the Forensic Anthropology, Paleopathology, and Bioarchaeology Research Center (FAPAB) in Avola, Italy, while this is a very small height for a European adult man by today's standards, it would not have been unusual during the time Michelangelo lived (1475–1564).
The shoes have long been linked to Michelangelo, but it's also conceivable that they belonged to another male in the artist's home, such as a family member or one of Michelangelo's descendants, the scientists said.
Scientists can't be confident about Michelangelo's condition when he died at the age of 88 since his remains have never been unearthed and examined. According to the authors, investigations like these might assist fill in some of the physical characteristics concerning Michelangelo near the end of his life.
Originally published on Live Science.