The Egyptian council of ministers is discussing the introduction of archaeological and tourist materials in the education curriculum to help develop historical awareness.
Along with this discussion, a group including the famous Egyptologist Zahi Hawass repeated this request.
According to the news of Egypt independent, Minister of Tourism and Antiquities Khaled al-Anany said that his meeting on Monday with Education Minister Tarek Shawki discussed introducing archaeological and touristic material to the educational curricula, to help foster an awareness of history for the newer generations.
Anani told the al-Watan newspaper that the scientific office in the Ministry of Antiquities has completed a booklet on archeology, in cooperation with the Ministry of Education, which will serve as an atlas on the antiquities of Cairo and Giza for students, especially the primary stage.
An atlas of the ancient map of Egypt is being made, through which students can trace the history and civilization of Egypt, he added.
The  booklet includes simplified information about every monument distributed geographically on the map of Egypt.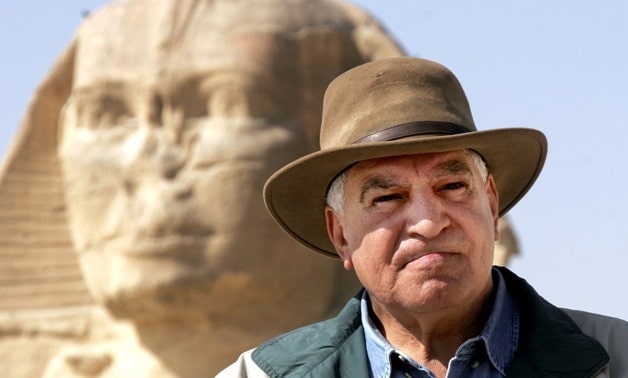 The Education Ministry plans to include archaeological material in educational curricula and programs, Anani said.
The Ministry of Tourism and Antiquities has produced films for children on major monuments, starting with a film about the Abu Simbel temple.
Prominent Egyptologist and former Antiquities Minister Zahi Hawass requested during a television interview with the "Al-Hayah al-Yom" program on Tuesday that the Education Minister assign schools to begin teaching ancient Egyptian hieroglyphs.
Hawass called on the Ministries of Education and Higher Education to include hieroglyphs as an integral part of the curriculum.
"It is strange that teaching hieroglyphs is common in the US and Europe, while the children of the Pharaohs do not know anything about their mother tongue," he lamented.
Hawass was listed by National Geographic as an Explorer in Residence, and was also included among the world's Top 100 Most Influential People for the year 2005 by TIME Magazine.