A treasure trove of silver fragments from the Viking Age has been discovered in Stjørdal, near Trondheim in central Norway.
The treasure is comprised of 46 silver objects. Only two of them are complete finger rings, with the rest consisting of broken coins, bracelets, a braided necklace, chains, and wire. They were collected and cut or broken to use for the silver weight.
The majority of hack silver hoards discovered in Scandinavia contain a fragment of each larger object. This hoard is unusual in that it contains several fragments of the same object.
Unlike some Viking discoveries that are made in connection with construction work, this find was made purely by chance.
Pawel Bednarski, a metal detectorist, discovered the hoard last December. He first discovered two small silver rings, and then more and more pieces began to emerge. Bednarski eventually extracted 46 objects from the ground, all of which were barely buried between an inch and three inches beneath the surface. After rinsing the clay off one of the pieces, he realized he had discovered something of archaeological significance and informed municipal authorities.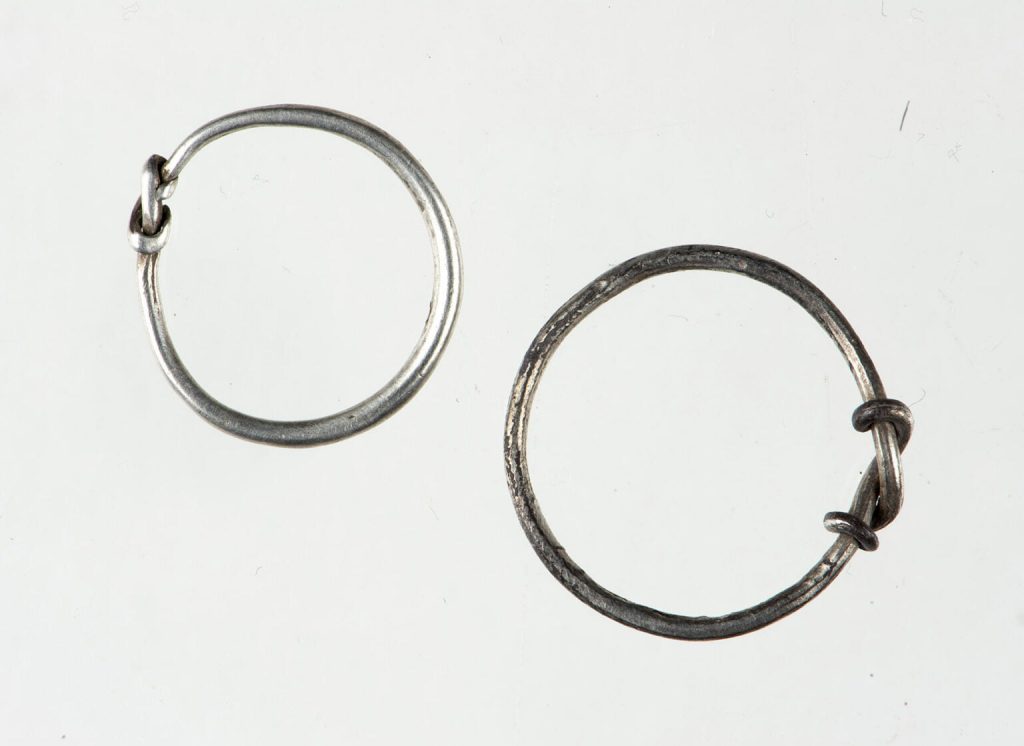 "This is a rather exceptional find," said NTNU Science Museum researcher and archaeologist Birgit Maixner. "It has been many years since such a large treasure find from the Viking Age has been made in Norway."
According to Maixner, the fact that most of the pieces were broken into fragments can be explained by what we know about the Vikings' economy.
"This find is from a time when silver pieces that were weighed were used as a means of payment. This system is called the weight economy, and was in use in the transition between the barter economy and the coin economy," she said.
In continental Europe, the coin economy persisted even after the collapse of the Western Roman Empire, but in Norway, no coins were minted until the late 9th century. It was a barter economy until the end of the 8th century when the weight economy began to take hold. It was far more agile than barter because, rather than having to manage a large quantity of goods to be traded, small pieces of silver could be easily packed and carried. Additionally, valuation is much simpler and only needs a scale.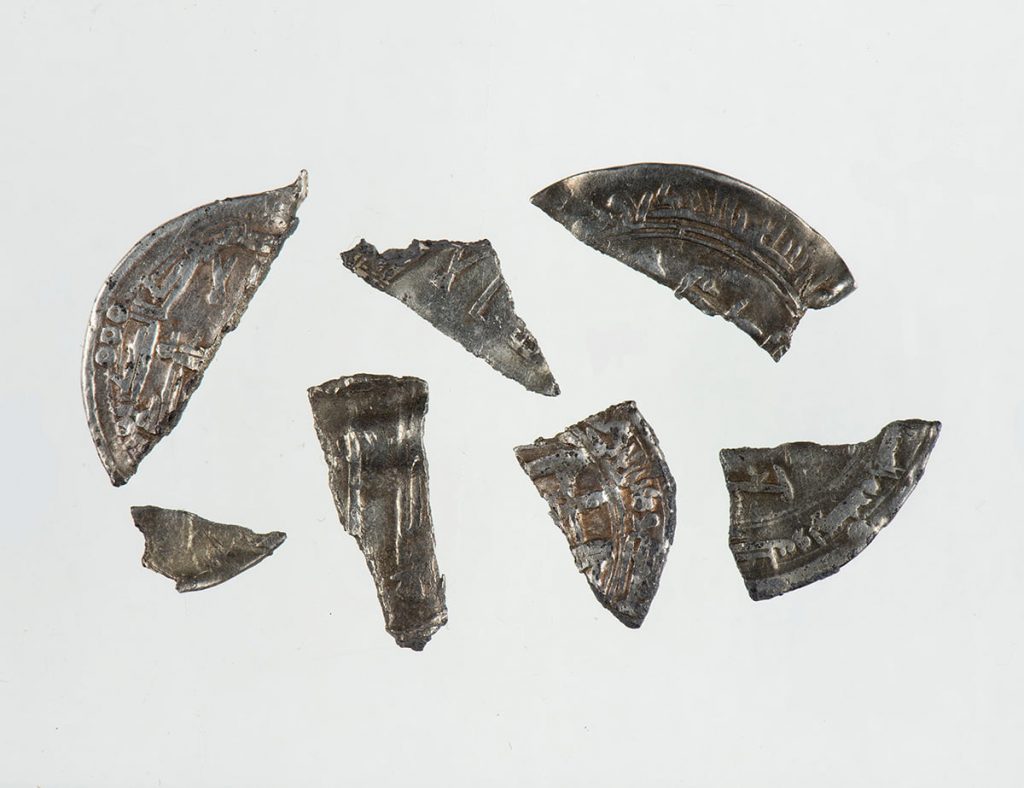 Arab coins in the collection
The largest source of silver during the Viking Age came from Arabic coins, which were discovered in Stjrdal. One of the main reasons they came to Scandinavia was for the fur trade.
Only four of the seven coins found have had their dates determined, but they all belong to the eighth century. That is a lot older than the majority of other Arab coins found in Norway.
"The relatively old age of the Islamic coins, style of bracelets, and the large degree of fragmentation of most of the objects is more typical of treasure finds from Denmark than from Norway. These features also make it likely to assume that the treasure is from around 900 AD," explained Maixner.
Silver and Viking Age coins discovered on the plain indicate that trading took place in this area. A Viking Age grave had previously been discovered at the nearby farm Moksnes. Among other things, this contained a bowl scale used to weigh silver.
Cover Photo: The find consists of a total of 46 objects in silver. Photo: Birgit Maixner, NTNU Science Museum.