In the historical village of Bethsaida on the edge of the Sea of Galilee, archaeologists discovered mosaic floors in the ruins of a structure they believe is the lost Church of the Apostles.
Christians believe the legendary basilica was built on the site of Jesus' apostles Peter and Andrew's former house. Not only could the find prove the existence of the legendary church, but it would lead the team to the location of the home of Jesus' famed apostles, Peter and Andrew – as the Church of the Apostles was said to have been built atop their residence.
Excavations were carried out by the Kinneret Institute for Galilee Archeology at Kinneret College and Prof. Mordechai Aviam and Prof. Steven Notley.
The team uncovered a stunning mosaic flooring made of tiny yellow, red, and orange tiles that bear two inscriptions written in ancient Greek. Much of the text is missing but the translated part of the ancient language to read: 'In the years [or times] of our master, his holiness our bishop.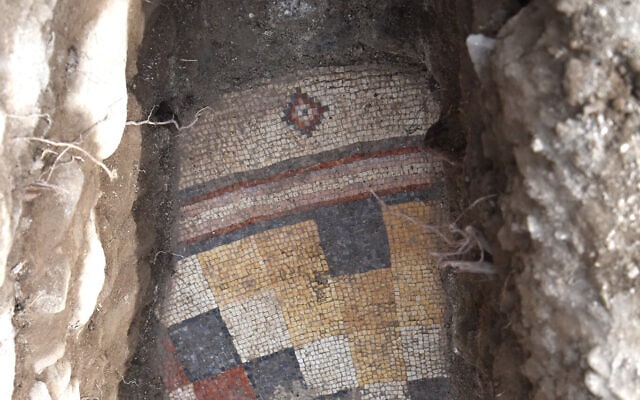 In 2019, archaeologists announced the discovery of the purported church edifice and have been working on it ever since.
One inscription was a dedication to a bishop that described a renovation during his time in office, indicating that it was major enough to warrant fixing up, Prof. Mordechai Aviam told the Haaretz daily.
The mosaic bears inscriptions that the researchers say are typical to Byzantine churches and may prove the site was indeed the Church of the Apostles.
The researchers said the site can be identified with the church mentioned by an 8th-century Bavarian bishop named Willibald.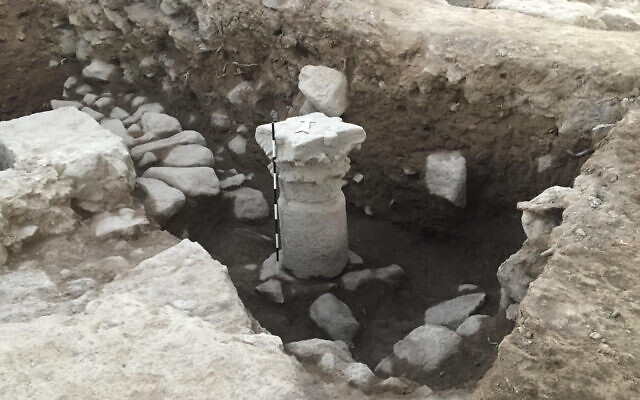 In 724 CE, Willibald went on pilgrimage to holy locations along the northern bank of the Sea of Galilee, and it was recorded that he stated, "And thence they went to Bethsaida, the residence of Peter and Andrew, where there is now a church on the site of their house. They remained there that night, and the next morning went to Chorazin, where our Lord healed the demoniacs, and sent the devil into a herd of swine."
The archaeologists believe the structure, which measures around 27 by 16 meters (88 by 52 feet) and is decorated in a vivid mosaic, is a good candidate for the lost church. It was discovered with its exterior walls maintained to a height of approximately one meter (3.3 feet). However, no openings were discovered.
The researchers could not point to a conclusive reason as to why the building was buried within a wall without openings
The researchers said it was possible the remains of the church were intentionally enclosed by a wall and the site was preserved and commemorated.