While trying to expand their home, a Norwegian couple found a Viking Age grave and sword in their garden.
It's not always necessary to travel far to make a remarkable archeological find, but few of us anticipate discovering something of historical significance in our homes. However, this rather strange scenario does occur on occasion. A Norwegian couple was expanding their home when they noticed something strange sticking up from the ground. Sword-like in appearance, and it was exactly that.
Oddbjørn Holum Heiland and his wife Anne were digging behind the Setesdalshouse from 1740, which they wish to extend on June 30.
"I wasn't going to dig a lot, just a little bit in the slope behind the house, to get some more space between the house and the land," Heiland told to Science in Norway from Setesdal in Southern Norway.
When he removed the grass and the topsoil, he found an oblong stone. He didn't think much of it, put it aside, and kept digging. When the digging bucket dug into the next layer, the moraine under the top soil, an iron thing all of a sudden popped up.
"I looked at it and thought that this looks a loot like a sword blade. And then when I released the contents of the digging bucket, the hilt of the sword fell out, "Heiland told Science in Norway.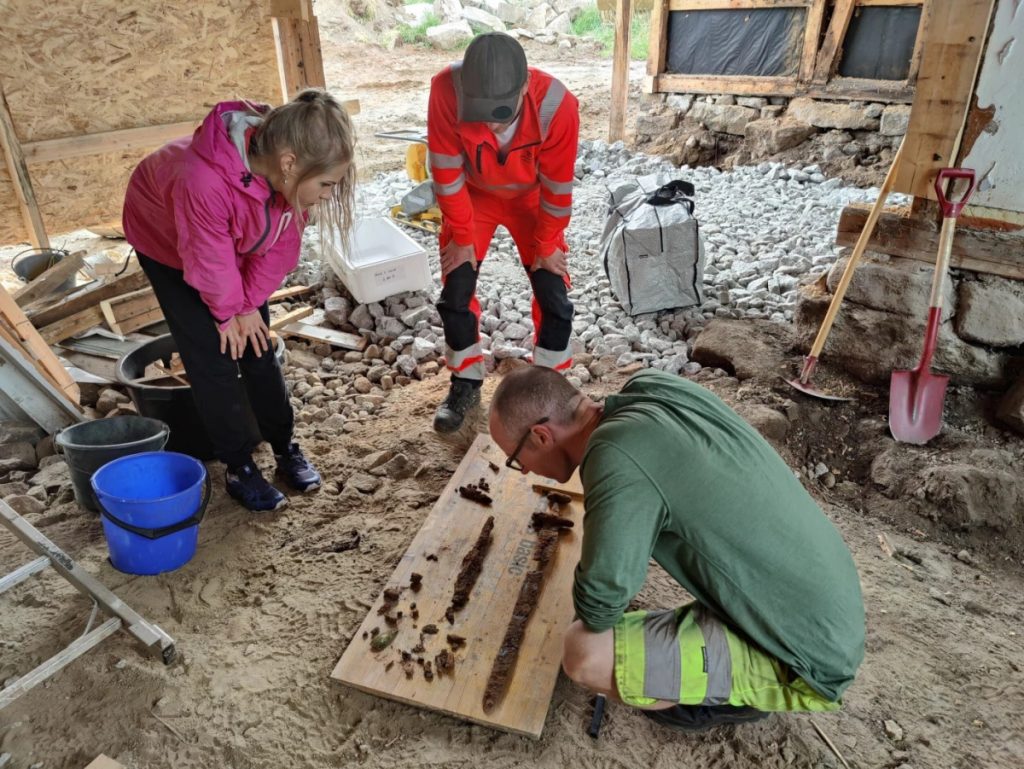 Heiland realized the stone had to be some sort of gravestone. He searched the internet for more details and "found an almost identical Viking-era sword that was discovered in another region of the country some time ago.
Heiland followed the advice that archaeologists give to the general public when they discover something that might be valuable from an archaeological and historical perspective. After retrieving the object, he stopped digging and put it in a secure location. He then reported the discovery to the county municipality.
The next day, archaeologist Joakim Wintervoll from Agder county municipality and Jo-Simon Frshaug Stokke from Oslo's Museum of Cultural History came to see the discovery. Surely enough, they could confirm: A Viking was once laid to rest here.
It's the make of the sword that allows the archaeologists to date the find. The two pieces of the sword that were found make out a 70 cm long sword, and the blade is 5 cm at the broadest point.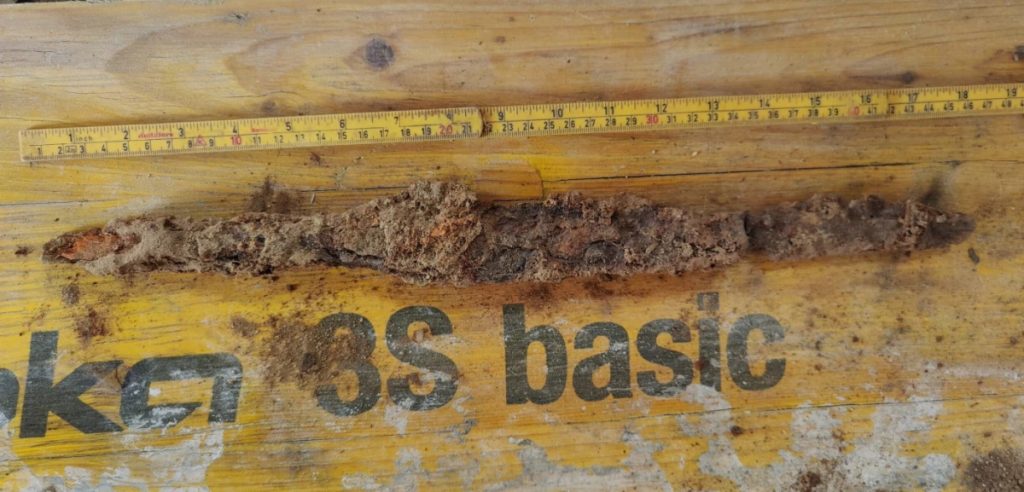 "But it's the hilt that tells us this is a sword from the Viking Age," Joakim Wintervoll explains.
The hilt of a sword is an object of fashion, and the style of the hilt found in Setesdal places it at around the end of the 800s and the beginning of 900.
"We have datings for different styles of hilts from year zero, so we have a pretty good overview of how these hilts have changed from the early Iron Age and into the Middle Ages," Wintervoll said.
Cover Photo: The hilt, the handle of the sword. Joakim Wintervoll