Leading academics from France and the United Kingdom have accused New York authorities of returning fake Roman artifacts to Lebanon.
The artifacts were sent back to their country at a ceremony held in New York on September 7. The nine items were mosaics from the third through fifth centuries when Rome ruled the Mediterranean region that includes what is now known as Lebanon. Investigators valued the mosaics at $7 million.
The mosaics, which depict gods, gladiators, and mythical beasts, were seized along with 15 other objects in 2021 from a New Jersey storage unit by officials from U.S. Homeland Security Investigations and the district attorney's office.
The unit was rented by Georges Lotfi, 82, a retired Lebanese-born pharmaceutical executive and sometime New York resident who collected and dealt in art.
Eight out of nine mosaic panels that the US authorities recently returned to the Middle Eastern country are not what they seem, according to claims made by Djamila Fellague of the University of Grenoble.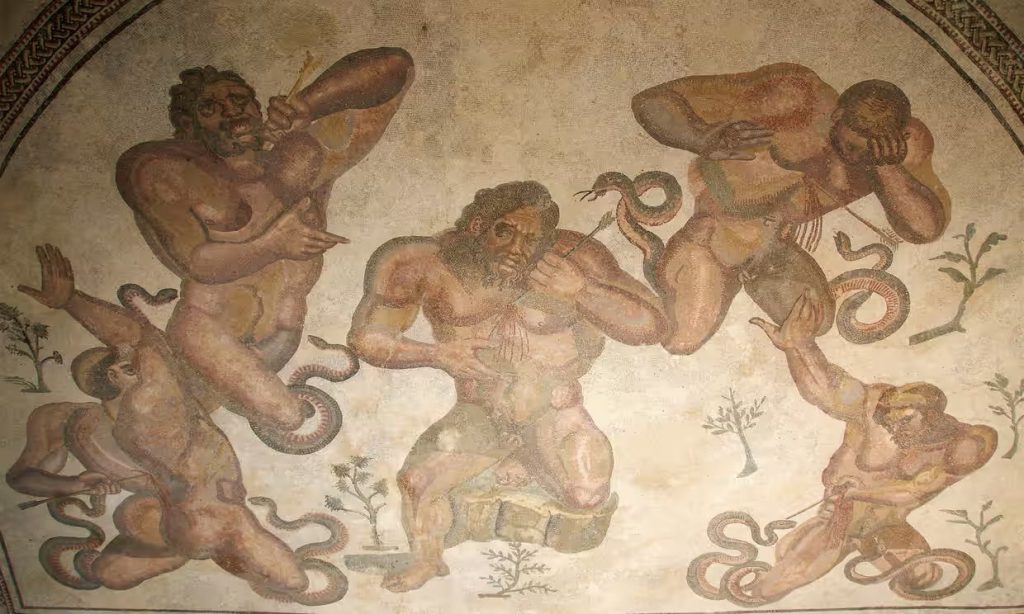 Fellague claims to have uncovered proof that forgers had copied designs from original mosaics in archaeological sites or museums in Sicily, Tunisia, Algeria, and Turkey.
Academician said. "Eight of the nine 'returned' mosaic panels were fakes that [are] relatively easy to detect because the models used are famous mosaics,".
Fellague particularly highlighted a panel depicting an 'Anguiped Giant.' The academician claimed that this panel was copied from a mosaic at Villa Romana del Casale in Sicily, a UNESCO World Heritage Site."
"The expert mentioned that only one of the returned artifacts was copied from an item housed at the Beirut National Museum in Lebanon.
Fellague suspects that a forgers' mosaic workshop was located somewhere in the Middle East, probably in the 1970s and 1980s, judging from other pieces that have surfaced on the art market.
Christos Tsirogiannis, a guest lecturer at the University of Cambridge and a leading expert in looted antiquities and trafficking networks, believes the evidence is irrefutable.
Tsirogiannis said that were the revelation to be shown to be true it would be extremely embarrassing for the office of the Manhattan District Attorney (DA), which had announced the repatriation of antiquities to Lebanon on 7 September.
"Even if you are not an expert, if you put the fake next to the authentic mosaic, you see how similar they are, but also how the quality is actually not that good," claims Tsirogiannis.
Tsirogiannis added that the alleged forgers had made the mistake of copying well-known mosaics, which have been extensively photographed by tourists with images widely available on the internet and in academic publications. "The whole thing is crazy. The authorities continually do these things without consulting experts."