In the western Ukrainian city of Lviv, diggers have uncovered new hiding spots in underground sewers where some Jews managed to flee from Nazi occupying forces during World War Two.
More than 100,000 Jews, and around one-third of the city's population at the time, were killed by the Nazis.
The team, which included archaeologists, was inspired to find the chamber after seeing a 2011 Polish film about the families who were hidden there by Ukrainians who brought them food and drink, including beer, as well as toys for the children.
Few survived, including father and daughter Ignacy and Krystyna Chiger, who escaped from the Jewish ghetto by digging a tunnel to the city's sewage system and later wrote books recounting their experiences.
Krystyna Chiger, a Holocaust survivor, was 11 years old when she hid in a subterranean annex to a rainwater repository beneath Lviv's Cathedral Square.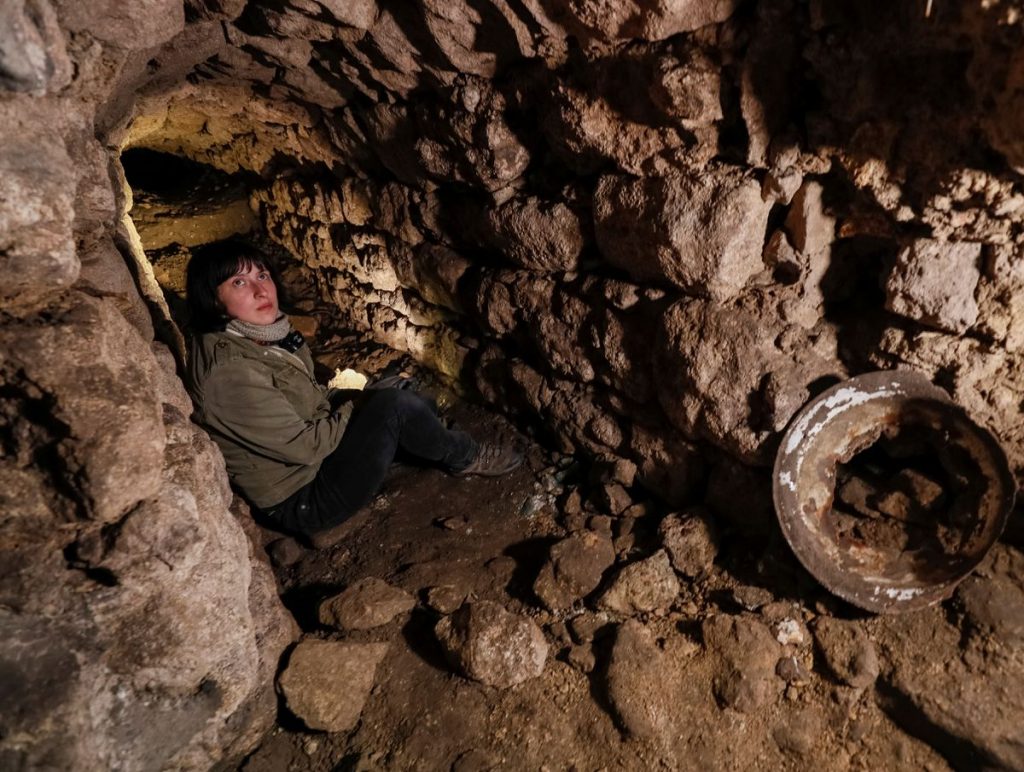 After viewing In Darkness, an award-winning Polish historical movie about their survival, the researchers from Lviv University discovered both the room that housed scores of Jews seeking safety as well as "relics" from their stay there.
Hanna-Melania Tychka, one of the archaeologists, said the finding was "surreal", while digger Andriy Ryshtun said there had been "almost no places where people can stay for a long time… Water is flowing everywhere".
Tychka told local media that "the entrance to the left and right was walled up with blocks, so the chamber remained isolated", adding that it was a rare remnant from medieval times that had been walled off and forgotten for centuries. "It could accommodate many people and we found clear evidence that people were hiding there from the Nazis," he said.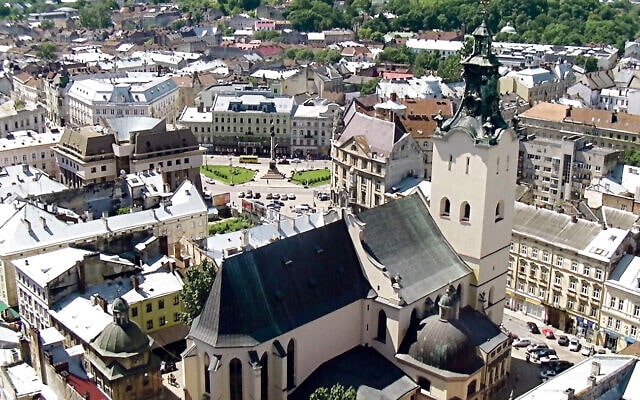 Chiger dug a seven-meter-long (7 yard) tunnel to the sewer from his ghetto barrack, breaking the sewer's concrete wall, which was 90-cm thick, Tychka said.
"They had to work quietly so that Nazis would not find out that digging activity was happening in the barrack basement. The Jews used a hammer wrapped in a duster," Tychka told Reuters near the site of the discovery.
The team discovered artifacts used by the concealing family in the bigger shelter, including a rusted dish, a sheep figurine, and evidence of carbide used for lighting. They also uncovered glass fragments put between bricks in the wall to keep rats from taking food.
On a visit to the site, Tychka also pointed out a pipe from where she believed the families could take drinking water.
Cover Photo: Gleb Garanich