In a remarkable archaeological discovery near Cambridge, England, the face of a 7th-century Anglo-Saxon woman buried with a rare gold and garnet cross known as the "Trumpington Cross" has been reconstructed following analysis of the skull.
The image is going on public display for the first time on 21st June 2023, with new scientific evidence showing that she moved to England from Central Europe as a young girl, leading to an intriguing change in her diet.
The image and artifacts from the mysterious woman's burial – discovered in 2012 by the Cambridge Archaeological Unit at Trumpington Meadows on Cambridge's southern limits – including her famous cross, will be unveiled in a major new exhibition at Cambridge's Museum of Archaeology and Anthropology (MAA).
Forensic artist Hew Morrison created the likeness using measurements of the woman's skull and tissue depth data for Caucasian females. Without DNA analysis, Morrison could not be sure of her precise eye and hair color, but the image offers a strong indication of her appearance shortly before she died.
Notably, her left eye was slightly lower than her right, adding a unique feature to her visage. Hew Morrison expressed his fascination with the process, stating, "It was interesting to see her face developing. Her left eye was slightly lower, about half a centimeter, than her right eye. This would have been quite noticeable in life."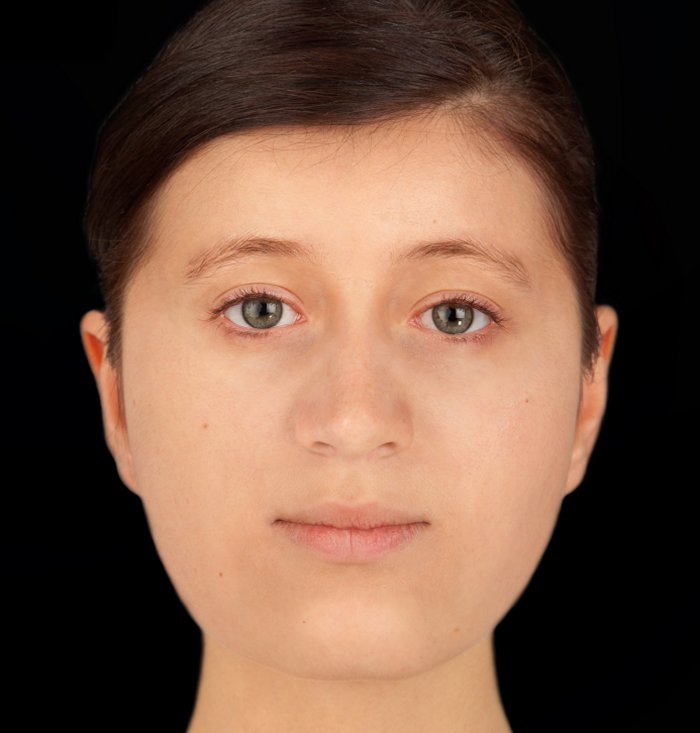 The mystery surrounding this enigmatic figure deepens as new scientific evidence emerges. Bioarchaeologists Dr. Sam Leggett, Dr. Alice Rose, and archaeologist Dr. Emma Brownlee conducted an isotopic analysis of the woman's bones and teeth, revealing that she migrated to England from a location near the Alps, possibly southern Germany when she was just seven years old.
Leggett and Rose also found that once the girl had arrived in England, the proportion of protein in her diet decreased by a small but significant amount. This change occurred close to the end of her young life, showing that the period between her migration and burial near Cambridge was tragically short.
Dr. Leggett, currently affiliated with the University of Edinburgh, commented on the challenging journey the young girl undertook, stating, "She was quite a young girl when she moved, likely from part of southern Germany, close to the Alps, to a very flat part of England."
"She was probably quite unwell, and she traveled a long way to somewhere completely unfamiliar-even the food was different. It must have been scary."
Previous analysis indicated that the young woman had suffered from illness but her cause of death remains unknown. She was buried in a remarkable way – lying on a carved wooden bed wearing the cross, gold pins (also on display) and fine clothing.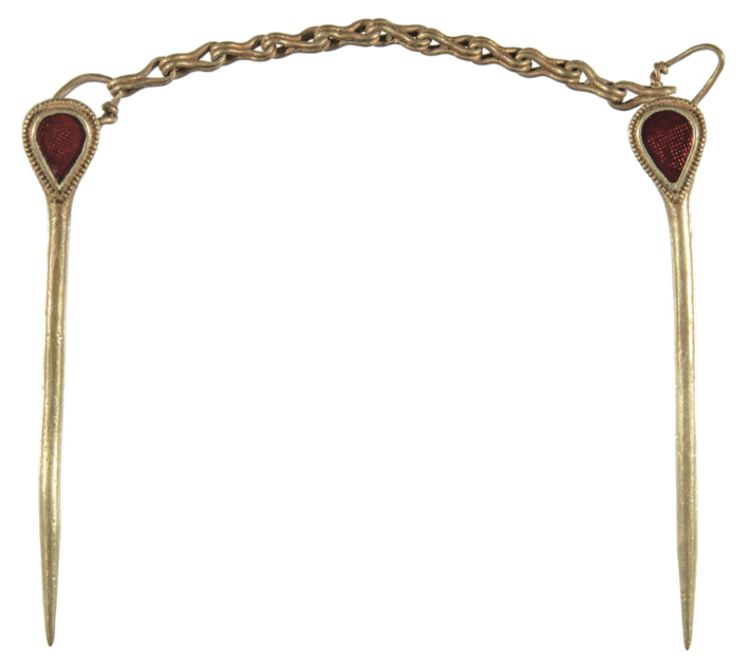 Only 18-bed burials have been unearthed in the UK, and the Trumpington Cross, crafted from gold and garnets, is one of only five of its kind found in Britain.
The upcoming exhibition at the MAA will allow visitors to admire the Trumpington Cross alongside delicate gold and garnet pins connected by a gold chain found near the woman's neck. These pins likely secured a long veil to her outer garment, adding an element of elegance to her attire.
The Trumpington bed burial captivates researchers and provides valuable insights into the early medieval period, enriching our understanding of history.
Cover Photo: University of Cambridge