Archaeologists working on the HS2 project found the remains of an Anglo-Saxon church during their excavations at the former St Mary's Church, Stoke Mandeville, Bucks.
The site is located on the new HS2 route and is being thoroughly researched by an LP-Archaeology team in collaboration with HS2's enabling works contractor, Fusion-JV.
The researchers discovered flint walls creating a square building surrounded by a circular border and graves under the Norman levels. The foundations of the edifice are about a meter wide and have similarities to St Peter's Saxon Church in Barton-upon-Humber.
Over the last six months, a team of more than 40 archaeologists has excavated and examined the Norman church and associated graveyard. Because the church was built on a light grey compacted foundation band placed by the Normans, any archaeological deposits discovered beneath that band would be pre-Norman.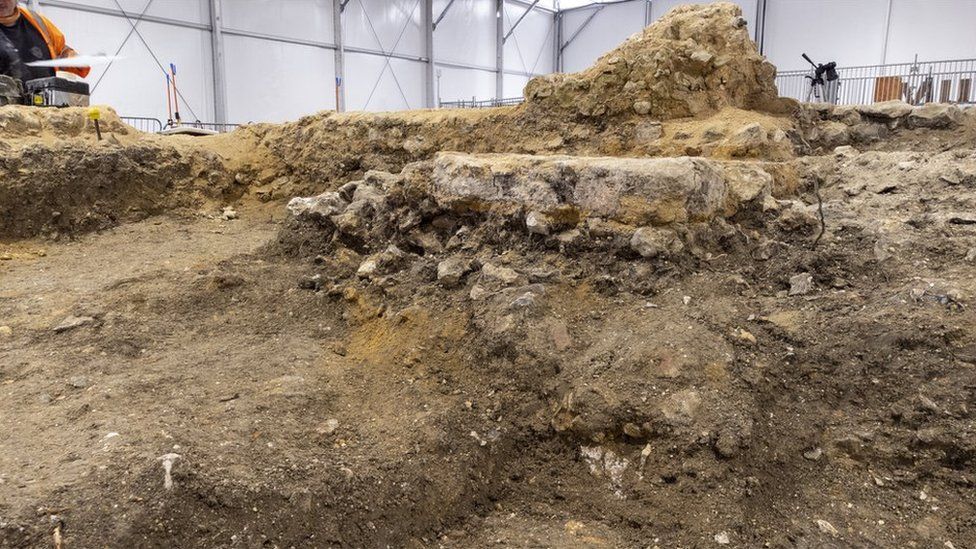 There is evidence of Roman roof tiles within the foundations, suggesting that the Saxons used recycled Roman material from a nearby Roman settlement to build the early church.
Dr. Rachel Wood, Lead Archaeologist for Fusion JV said: The work undertaken at Old St Mary's is a unique archaeological opportunity to excavate a medieval parish church with over 900 years of meaning to the local community. To then find an earlier structure beneath the Norman church is outstanding. To have so much of it remaining, including the walls and even some flooring, will provide a great deal of information about the site prior to the construction of the Norman church in 1080AD. The discovery of this pre-Norman, possible Saxon Church is a once in career opportunity for archaeologists and will provide a much greater understanding of the history of Stoke Mandeville."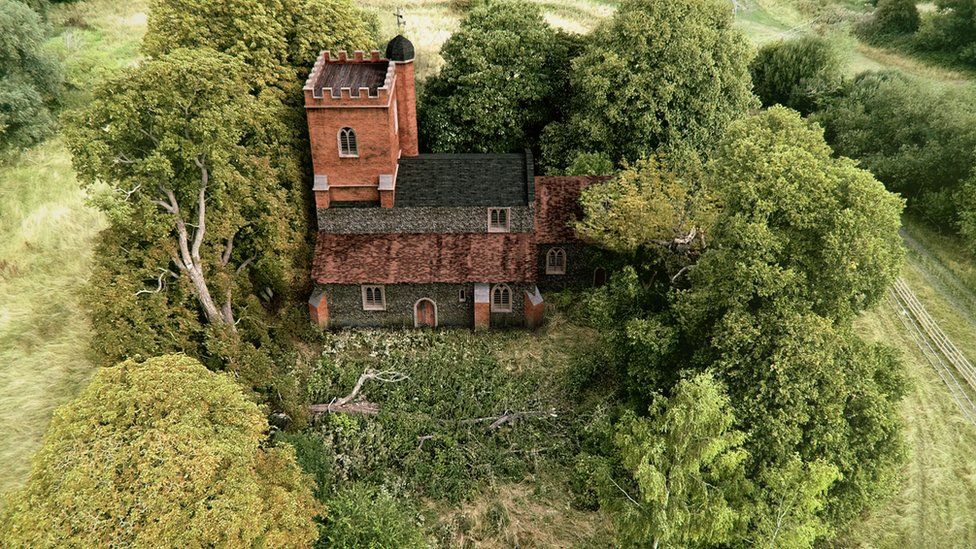 HS2's head of heritage, Helen Wass, said: "The discovery of a pre-Norman church in Stoke Mandeville allows us to build a clearer picture of what the landscape of Buckinghamshire would have been like over 1,000 years ago."
A 'flea catcher' discovered buried with a gentleman, close to his head, was another unusual find at St Mary's. The 'flea catcher' was a tiny bone pot with a bloodied cloth and a smidgeon of honey. Fleas from the gentleman's wig would have been drawn to the blood on the rag and would have gotten stick in the honey within the pot.
Findings from the archaeological dig are being shared via a series of open weekends at a field museum on the site of Old St Mary's Church. Following HS2's involvement in this year's Heritage Open days, an extra Field Museum Open Weekend will be held on Saturday 25th and Sunday 26th September.
Cover photo: Archaeologists working at the site of the old Norman St Mary's Church have discovered what they believe was an Anglo-Saxon church beneath it. HS2