A shipwreck dating to the 2nd century BC has been discovered in the shallow waters of the Adriatic Sea near the Croatian island of Ilovik.
According to Morski, this ancient wooden ship was created using the technique of "joining grooves and tabs," and the formwork was built first, followed by the skeleton of the ship, all of which was joined by wooden wedges.
The wooden ship measured about 70 feet long and it is a merchant ship that sailed along an important maritime route, right next to the island of Ilovik in Croatia.
Archaeologist Milan Eric found the ship by chance while mooring in this specific Ilovik harbor.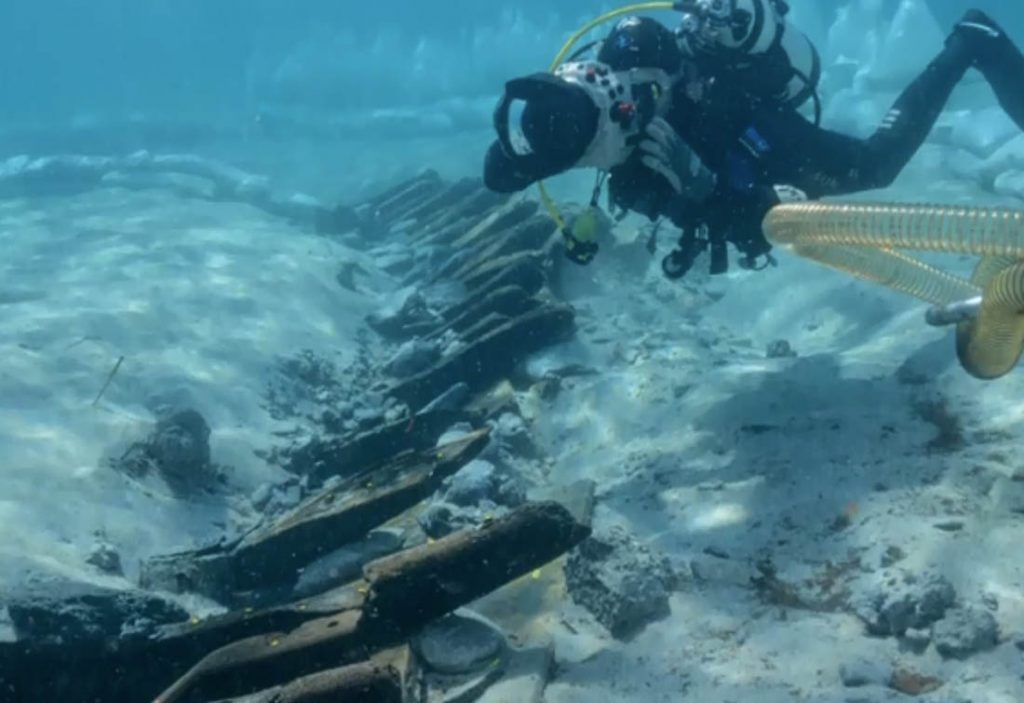 Following that, the research began, which has been carried out since 2018 by the Croatian Restoration Institute's Department of Underwater Archeology, in collaboration with French colleagues from the University of Marseille (Aix-Marseille University, the French National Centre for Scientific Research (CNRS), and the Camille Jullian Centre), and the Losinj Museum. The Diving Centre of the Special Police of the Ministry of the Interior of the Republic of Croatia (MUP) and the Subseason Diving Centre is assisting with logistics.
Archaeologist Milan Eric and colleagues from the Lošinj Museum said that the wreck rested on loose sand, requiring the construction of a dam around the site to prevent it from being continually backfilled during the investigation.
Although some artifacts were brought to the surface for desalination and conservation, the remains of the Ilovik ship were then recovered with sand, geotextiles, more sand, and iron nets connected to concrete blocks.
The finds from the Ilovik wreck will be housed at the Losinj Museum after the conservation and restoration work is completed.
Cover Photo:The Croatian Restoration Institute. Photo: Nenad Starčić.