A rare "six-sheep" carriage and a four-wheeled wooden chariot were discovered near the mausoleum of Qinshihuang, China's first Emperor during the Qin Dynasty (221 BCE-206 BCE), in Xi'an, northwest China.
Jiang Wenxiao, project leader of the Tombs to the West of the Mausoleum of Qin Shi Huang Archaeological excavation project, announced the discoveries at the 4th Congress of Chinese Archaeology, which began on Monday in Xi'an.
In one of the excavation pits, a well-preserved four-wheeled wooden chariot with an ornate rectangular umbrella was discovered, believed to be the oldest example of its kind found in China.
The "six-sheep" carriage, a rarity in archaeological records, is one of the most remarkable discoveries. Six sheep skeletons were lined up in a row inside the burial pit. Despite the fact that the carriage's main body has deteriorated, experts were able to determine its purpose based on the remnants of accessories used to pull the carriage.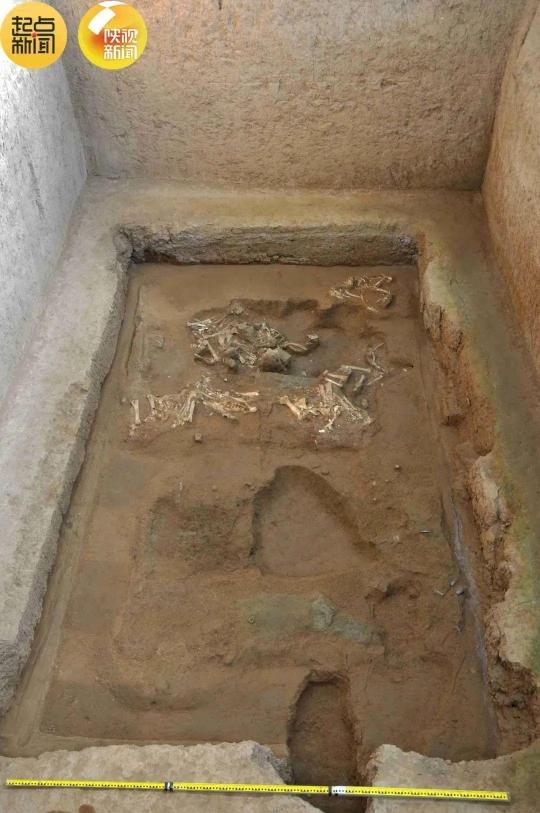 Historical records suggest that Emperor Sima Yan, founder of the Western Jin Dynasty (265-316) used a carriage carried by sheep to tour his palace complex in the evening, and then chose the palace in front of which the sheep stopped as his sleeping quarters.
The phrase "seeking luck in a sheep carriage" describes how Sima Yan, the emperor of the Western Jin Dynasty, paraded around the palace every night on a sheep carriage. This marks the first appearance of a "sheep carriage" in recorded history.
Jiang Wenxiao, head of the archaeological project, noted that the discovery of a "sheep carriage" is exceptionally rare in Chinese archaeology.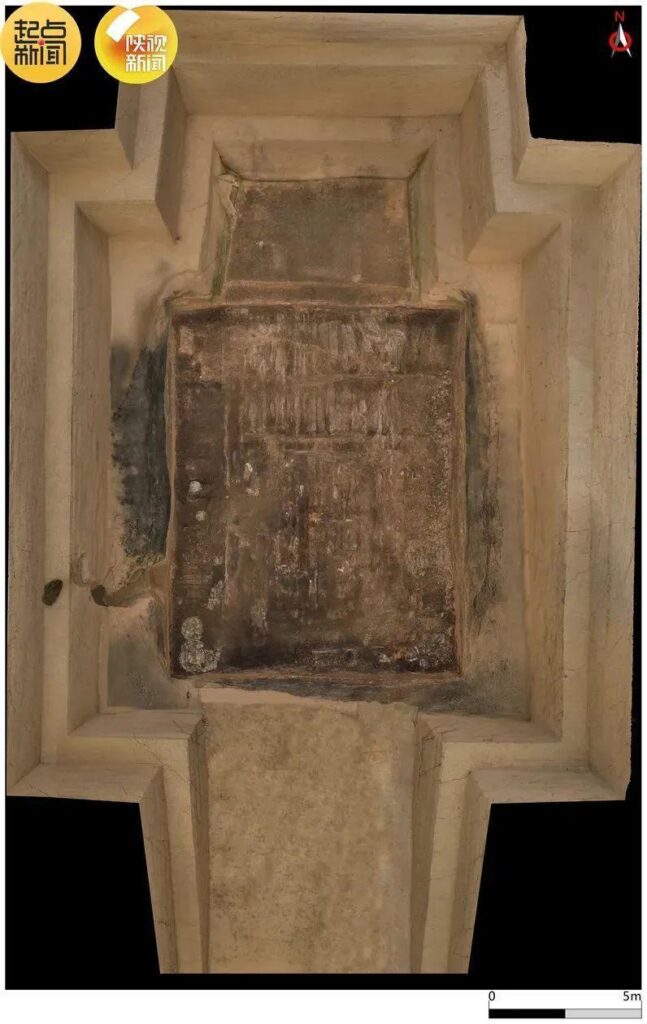 Archaeologists have concluded that these finds are connected to chariots and horses used in burial rituals based on the excavation of nearby pits. The different types of chariots and variations in the quantity of horse remains found in these pits provided fresh insights into the purposes and operations of single and double-axle chariots.
The pit also yielded a large number of copper chariot and horse-related artifacts, accompanied by iron tools and copper weapons. Currently, laboratory analyses of the tomb's burial chamber are underway, with hopes of uncovering artifacts that will confirm the identity of the tomb's owner.
Cover Photo: China's first Emperor Qinshihuang statue