A large hall from the reign of King Harald Bluetooth of Denmark and Norway was unearthed during housing construction work near Hune, a village in the Jammerbugt Municipality of North Jutland, Denmark.
The hall was up to 40 meters long and 8-10 meters wide, with 10-12 oak posts supporting the roof. They are rectangular in cross-section and measure up to 90×50 cm. The hall probably served as a crucial location for political gatherings, for hosting visitors, and as the hub of social activity in the community's social life.
Preliminary dating places the hall in the last half of the ninth century or the very first part of the eleventh century, but it was probably in use during the reign of Harald Bluetooth.
A rune stone near the excavation site has a date that fits this time frame. The stone, which dates from between 970 and 1020, is located in Hune Kirke and is inscribed with the words "Hove, Thorkild, and Thorbjrn set their father Runulv den Rdnilde's stone."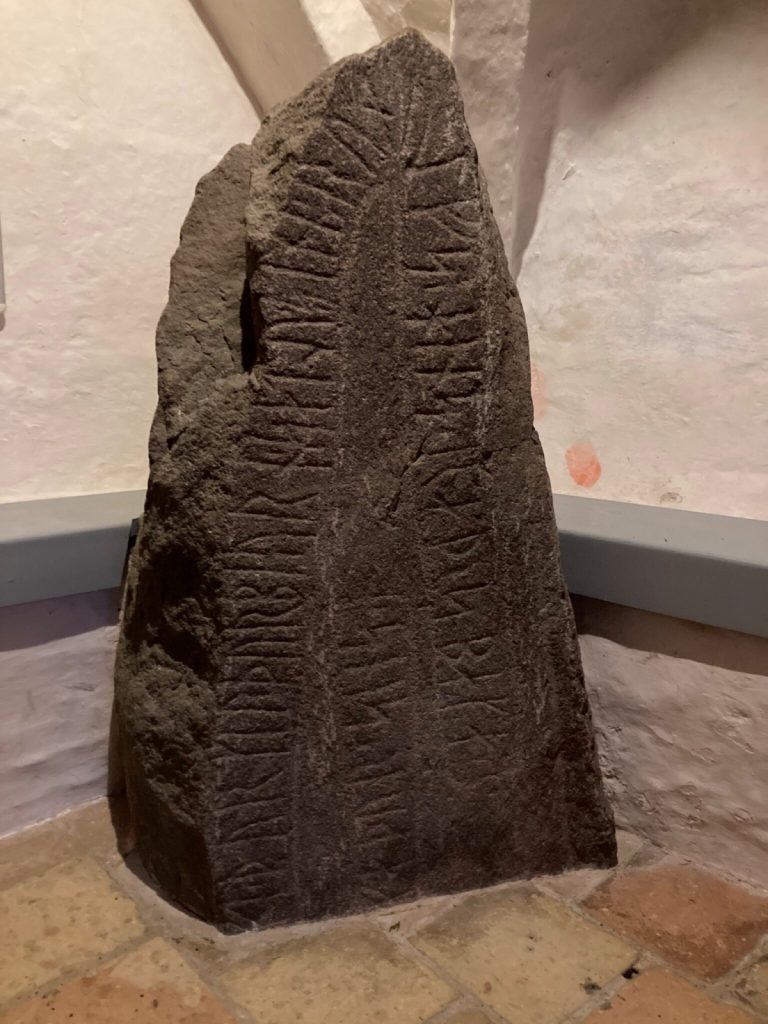 The hall's design is reminiscent of structures found at Harald Bluetooth's ring castles, including Fyrkat at Hobro and Aggersborg at Aggersund.
The researchers have only excavated a portion of the hall, but they believe that additional buildings and features lie beneath the surface to the east of the hall, as buildings of this type rarely stand alone.
Thomas Rune Knudsen, from North Jutland Museums said: "This is the largest Viking Age find of this nature in more than ten years, and we have not seen anything like it before here in North Jutland."
Excavations will resume in the New Year, with a Carbon-14 analysis on organic remains for more accurate dating, the results of which are expected to be published by the end of 2023.
King Harald Bluetooth, a Viking-born king who turned his back on old Norse religion and converting to Christianity. He is noted for bringing Christianity to Denmark and earned the nickname Blåtand (meaning blue tooth) because of a dead tooth that is said to have been dark blue.
Cover Photo: North Jutland Museums