The world's first deepwater archaeological park has been inaugurated for divers off the coast of Xlendi in Gozo.
This unique park encompasses a rectangular area of significant archaeological value, covering a total of 67,000m². Archaeological Zone at Sea was designated in 2020 and offers researchers and technical divers from around the world the opportunity to explore Malta's rich history beneath the sea.
The park's depth ranges between 105m and 115m and the seabed consists of fine silt and sand punctuated by a series of rocky outcrops formed by extinct coral reefs.
Around these outcrops are concentrations of archaeological objects, mostly amphorae. It is highly likely that more archaeological remains are buried in the sediment, based on the continuous deposition of sediment from Xlendi Valley and the presence of partially buried objects.
Speaking during the park's inauguration ceremony on the Xlendi waterfront, National Heritage Minister Owen Bonnici remarked that through the park, researchers and technical divers from all over the world can explore the history of Malta.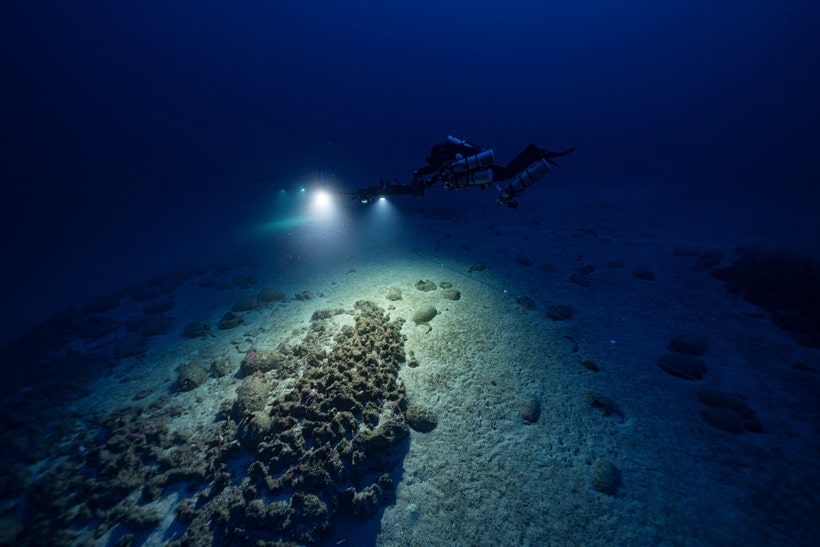 The minister said the park can also be accessed virtually. "By means of this virtual museum, more people can appreciate the unique sites of our seas," Bonnici said.
This archaeological park at the bottom of the sea has also been mapped out on the website www.underwatermalta.org following extensive work by Heritage Malta's Underwater Cultural Heritage Unit, headed by Professor Timmy Gambin.
Gambin said the launch of this unique park elevates the submerged deposits off Xlendi and enhances Gozo's cultural heritage as well as its tourism product.
The establishment of the deepwater archaeological park was the result of collaborative efforts involving various entities, including Heritage Malta's Underwater Cultural Heritage Unit, the Superintendence of Cultural Heritage, the University of Malta, and the Munxar Local Council. Gozo Minister Clint Camilleri underscored that the park adds to Gozo's allure as a unique and distinctive travel destination, offering travelers an unparalleled experience.
Although the depths at which this park is found make it accessible only to a niche of technical divers, the virtual museum brings the discoveries closer to specialised audiences and the general public.
The park's creation was made possible through the sponsorship of the Malta Airport Foundation and serves as a testament to preserving and sharing Malta's rich underwater cultural heritage.
Cover Photo: Malta Heritage Ministry