Numerous rare marble artifacts have been found at the site of a 1,800-year-old shipwreck in shallow waters just 200 meters off the coast of the Israeli coastal town of Beit Yanai.
Approximately three weeks ago while swimming, recreational sea swimmer Gideon Harris took a dive of about four meters and stumbled upon a treasure trove of marble columns. This is the oldest sea cargo of its kind ever discovered in the Eastern Mediterranean, dating back to the time of the Roman Empire.
The huge haul includes approximately 44 tons of Roman-period marble architectural pieces, the Israel Antiquities Authority (IAA) said in a statement.
The raw materials were most likely from Turkey and were on their way to a port in the southern Holy Land; archaeologists hope to find ship wood remains during excavations next week.
The marble blocks may have been intended to become part of an elaborate public building—perhaps a temple or theater.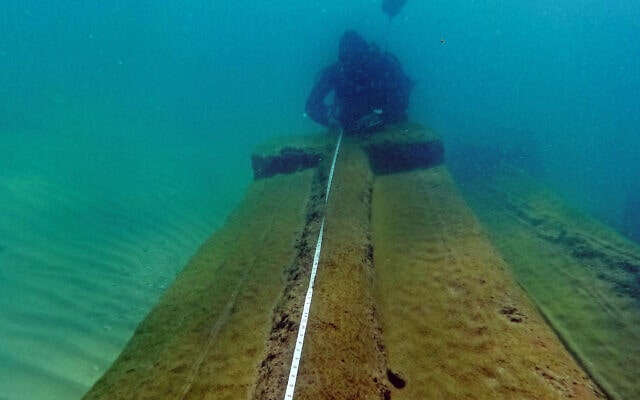 The IAA believes that this shipwrecked cargo, which was exposed during winter storms that swept away centuries of sand, is the oldest of its kind known in the Eastern Mediterranean.
The merchant ship was probably destined for a port along the coast of the southern Levant, but ran into trouble en route, Koby Sharvit, director of the underwater archaeology unit at the IAA, said in the statement.
Initial underwater site investigations have uncovered decorated Corinthian capitals, additional partially carved capitals, as well as a massive 6-meter marble architrave or door lintel in the ship's hold.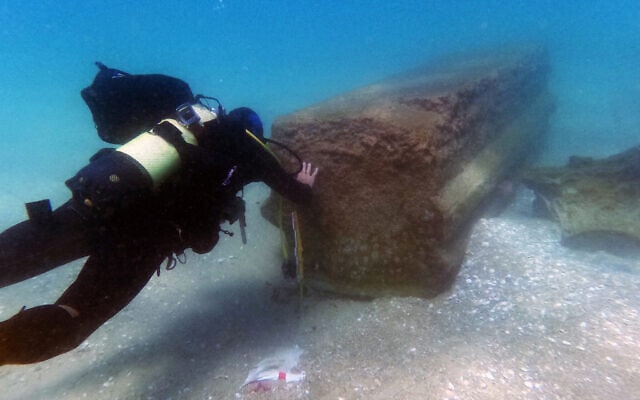 "From the size of the architectural elements, we can calculate the dimensions of the ship; we are talking about a merchant ship that could bear a cargo of at least 200 tons," said Sharvit.
"These fine pieces are characteristic of large-scale, majestic public buildings. Even in Roman Caesarea, such architectural elements were made of local stone covered with white plaster to appear like marble. Here we are talking about genuine marble," Sharvit explains.
Sharvit, the IAA's underwater archaeology unit director, confirmed that there are no visible remains of the ship on the sea floor. He stated that the IAA will begin an underwater excavation with students from the University of Rhode Island next week in the hopes of discovering waterlogged wood from beneath the massive marble blocks, or a nearby underwater sand dune that may have buried and preserved parts of the ship.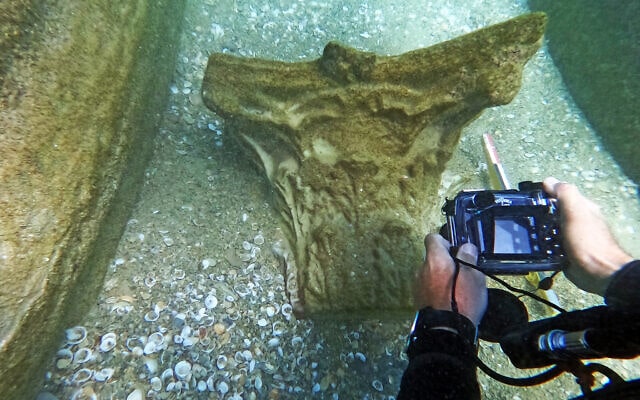 Cover Photo: The style of the column is typical of the Corinthian order. Photo: Israel Antiquities Authority