Archaeologists working in the Wdecki Landscape Park in Poland's Kujawsko-Pomorskie Voivodeship have discovered a rare langsax long knife with potential Viking roots.
Researchers were looking for one of the forgotten combat locations from the Polish-Pomeranian struggle of AD 1091 when Duke Wadysaw I Herman of Poland sought to conquer the area of Pomerania. The knife was discovered by accident.
The blade was classified as a "loose find" by archaeologist Mateusz Sosnowski, who participates and coordinates research on behalf of the Wdecki Landscape Park because there were no cultural strata in situ to show a larger link with the surroundings.
The long blade, according to Dr. Piotr Pranke of the Nicolaus Copernicus University in Toru's Department of History of Scandinavia, Central, and Eastern Europe, was an exceptionally uncommon Norwegian langsax from the 8th century AD.
The long blade has a total length of 90 cm and a blade length of 80 cm. "It is a weapon of impressive size for a long knife, which could easily measure up against double-edged swords from that period," In a statement to PAP, Sosnowski said.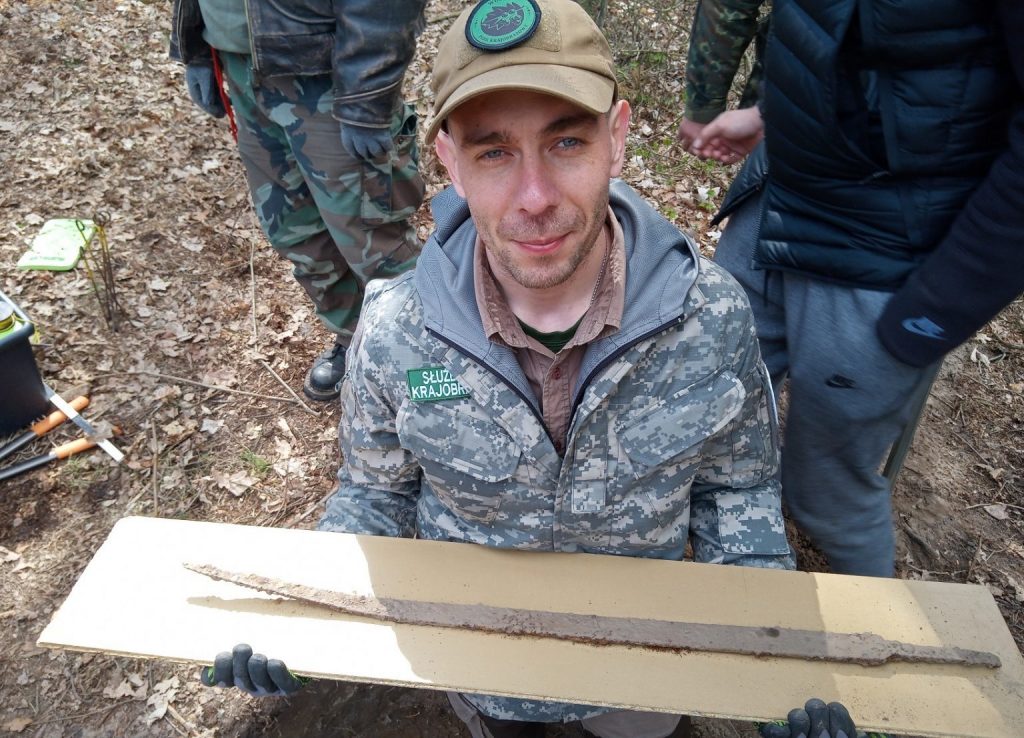 The long blade appears to be in virtually excellent condition at first glance, with only the blade tip partly bent.
"We intend to carry out detailed metallographic tests (the study of the microstructure of all types of metallic alloys) that may allow us to gain additional knowledge about this unique specimen of a weapon," told Sosnowski.
In 2015, the object most similar to the langsax found in Wdecki Landscape Park is a long combat blade found in Haukela. This is the area between Vestfold and Telemark in western Norway.
The Haukela discovery comes from the middle of the 8th century, i.e. the beginning of the Viking era. The Polish find is most likely the same age.
What is the Langsax or Long Seax?
 Blades are 50cm or longer and lengthy hilts like broad seaxes. The edge is typically straight or slightly curved towards the tip. These knives are thought to have been used from the 8th to the 10th centuries.
Cover photo: Mateusz Sosnowski