Flint tools discovered over 50 years ago in the Tunel Wielki Cave (Maopolskie region) are not tens of thousands of years old, but around half a million years old, according to the latest analyses.
According to a recent study by Dr. Magorzata Kot of the Faculty of Archaeology at the University of Warsaw, the tools are among the oldest creations ever made in Poland. It was previously believed that they date from about 40,000 years ago.
Dr. Magorzata Kot of the University of Warsaw's Faculty of Archaeology is leading a large project to analyze artifacts and bones discovered by archaeologists several decades ago during excavations in caves in the Krakow-Czestochowa Upland. The Tunel Wielki Cave near Ojców is one of these.
Most of the finds went into cardboard boxes immediately after the excavations and then into storage. In recent years, researchers have proceeded to analyze them in detail.
Dating the tools resulted from an initial observation by Dr. Claudio Berto, who identified that small animal remains in the cave were much older than 40,000 years ago and may be up to half a million years old.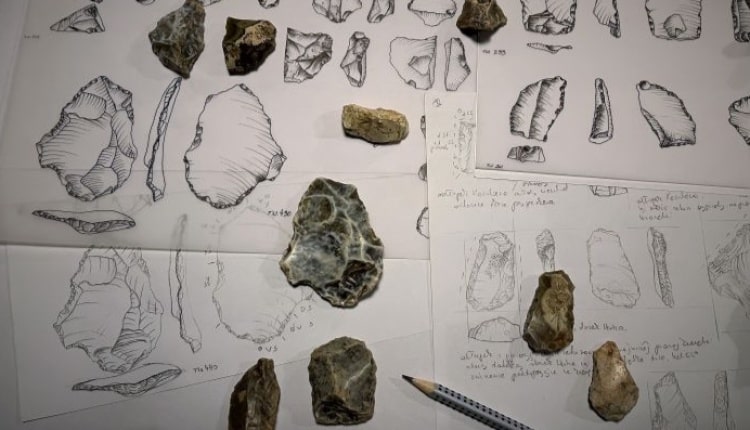 The small bones included the remains of extinct rodent relatives, Mosbachean wolves, lycaons, a cave bear ancestor, and a felid cave lion species. Each of the species, which are no longer found in Poland as we know it, once lived there between 450 and 550 thousand years ago.
The same layer also contained 40 flint artifacts, the majority of which were leftover scraps from the production of tools, but some were also finished goods, such as small flint knives.
"Since these artifacts come from the same layer as the bones, it means that their ages are very similar. The re-excavations carried out in the cave in 2018 also confirmed this conviction. These confirmed the layer layout described by the researchers half a century ago. In addition, we discovered further production waste and animal bones," said Dr. Małgorzata Kot.
There are no signs of cutting or processing on the animal bones. This means they are not derived from animals hunted by humans. Scientists believe that people at the time hunted other, less dangerous species.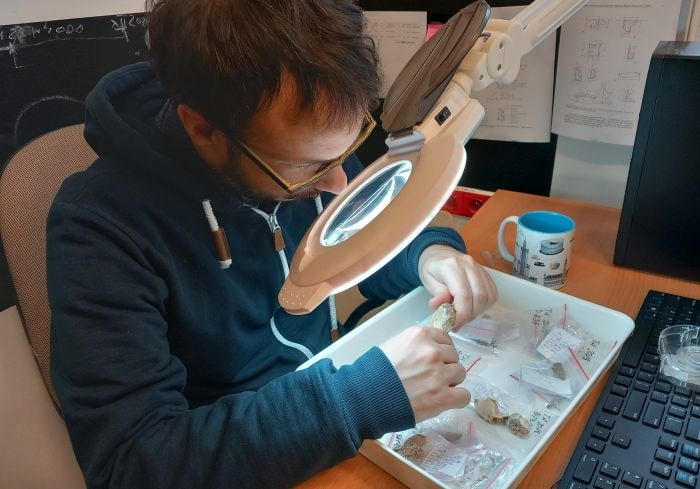 "So far, only two sites in the area of present-day Poland have been known where equally old flint artefacts have been discovered – in Trzebnica and Rusko in the Lower Silesian Voivodeship. There are no older remains of human presence in our area," said Dr. Kot.
These discoveries are also extremely rare in other parts of Europe. Homo heidelbergensis created these tools. He was, however, not the ancestor of modern man, but of another of our relatives, the Neanderthal, who first appeared on Earth 250 000 years ago. It was tools made by this species of man that was found in the Małopolska cave.
In the future, researchers expect to discover Homo heidelbergensis bones in the Tunel Wielki cave. These would be the oldest human remains discovered on Polish soil. The oldest ones that are currently known date back at least 50,000 years and are from a Neanderthal.