During the archaeological survey carried out in and around the ancient city of Alinda in Aydın province in western Turkey, paintings with human figures dated to about 7,000 years ago were discovered in a cave.
Under the presidency of Aydın Archeology Museum Directorate, an information meeting was held in the ancient city about the studies carried out under the leadership of Aydın Adnan Menderes University (ADU) Faculty Member Associate Professor Murat Çekilmez.
Providing information about the latest findings at the meeting, Assoc. Dr. Çekilmez said that they started their survey by researching the settlement dates in the surrounding area.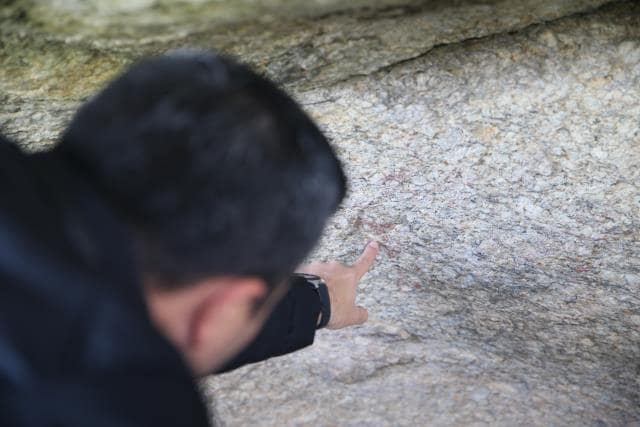 Noting that they discovered a small cave in the region, Çekilmez said, "We came across human figures from the Neolithic or Chalcolithic period, dating back to about 7,000 years ago, in a hollow. Of course, we were very excited when we found this. We saw that there were 4 female and 2 male figures in an area of 40 centimeters. " used the phrases.
Reminding that similar figures were also seen in the Beşparmak Mountains known as Latmos, to the west of the ancient city, Çekilmez said, "We determined that this area was a prehistoric habitat. We knew that there was a life in Alinda until about 3,000 years ago. Now we see that this history goes back much further. We think it is the prehistoric period, that is, the first settlement area," he said.
Provincial Culture and Tourism Director Umut Tuncer stated that such discoveries are exciting in Alinda, that the figures can be seen partially, and that they have started work to bring the region to tourism.
Cover Photo: AA