In the Roman city of Balsa, one of the most important and symbolic archaeological sites in southern Portugal, archaeologists have unearthed a complex in which fish sauces and pastes were produced in the 1st and 2nd centuries AD.
Tanks and a villa site were unearthed by the Unidad de Geodetección team of the University of Cádiz to produce fish preparations such as garum, known as cetarias, located in the ancient Roman city of Balsa, near Tavira.
This year's campaign focused on land from the old Quinta das Antas in a peripheral area of that ancient Roman city and concluded last Friday -July 15th.
According to a statement from the Municipality of Tavira, "a geomagnetometer and a tomograph were used by the Unidad de Geodetección team at the University of Cádiz, with the aim of crossing the readings collected from the subsoil by these devices with the data obtained by georadar, in previous years,".
In addition to the explanation: the data indicate that these factories, or part of them in the 1st and 2nd centuries AD and were controlled by a large and wealthy house (villa) located on a platform a little over 100 meters high.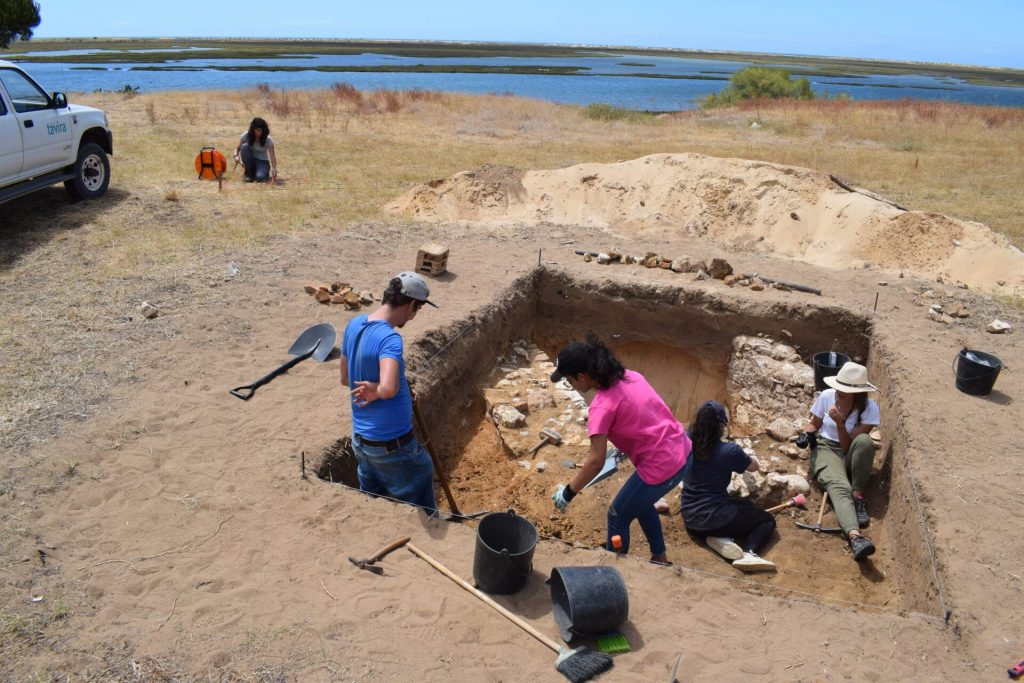 Archaeologists believe that when the villa was abandoned in the 4th century, at least some of the factories continued to operate until the 4th or maybe 5th century, based on pottery discovered under the fall of a roof that filled one of the excavation tanks.
Digs also centred on the remains of the house, on top of which a "structured grave with large rocks" was set up, centuries after the house was abandoned – by then, its remains had become buried and were no longer visible.
Say the researchers, the grave shows "some typical characteristics from the first Christian graves known to exist in the region starting in the 5th century AD."
The archaeological project entitled 'Balsa, Searching the Origins of Algarve' is financed by CRESC 2020 and is coordinated by the University of the Algarve and backed by the Tavira Living Science Centre, Tavira Council, and Regional Culture Board.
What is the Garum?
Garum is a fermented fish sauce that was used as a condiment in the cuisines of Phoenicia, ancient Greece, Rome, Carthage, and later Byzantium.