A 3,000-year-old necropolis was unearthed during the excavations carried out in the Cehennem Deresi (Hell Creek) in Bağözü village of Batman's Gercüş district in the Southeastern region of Türkiye.
Hasankeyf Museum Directorate officials discovered the necropolis by chance when they visited the area to register some caves with paintings. The teams had to walk five kilometers with security guards to get to the necropolis, which is perched on a cliff overlooking the Tigris River.
In the first stage, archaeologists opened eight trenches and discovered a necropolis in an area of about 100 square meters that contained close to 150 urn graves, rock tombs, and earthen graves that belonged to the Iron Age Assyrian civilization that dates back to the first millennium B.C.
A fascinating array of items related to warfare emerged from the urn graves, where the deceased's remains were placed after cremation. These included spears, arrowheads, daggers, knives, swords, and various other combat-related tools, all of which were presumably belongings of the deceased.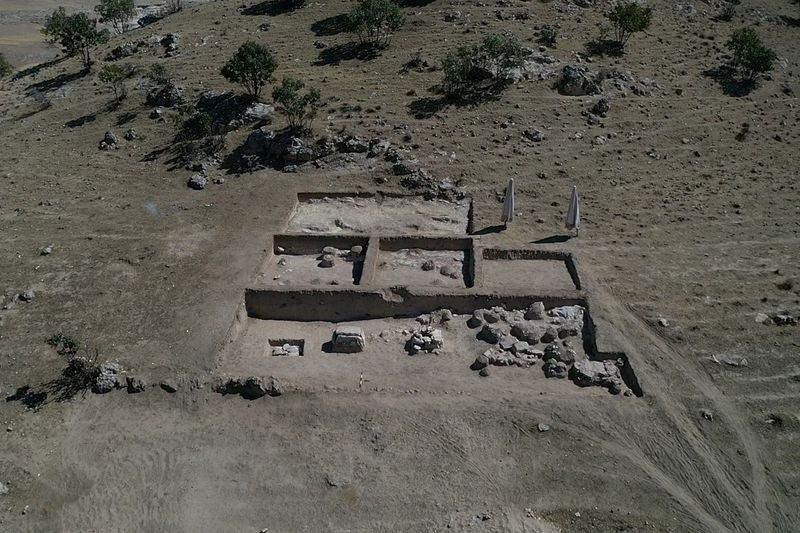 Sehmus Genc, the director of the Hasankeyf Museum and leader of the excavation team, noted the significant finding of an Assyrian cylinder seal during their excavations. This seal is expected to provide valuable insights into the region's history.
Stating that there is a lack of historical information about whether the Assyrians lived in the region or not, Genç stated that they came across a necropolis area during surface investigations in the region, which they call the Deraser region, and that they started a rescue excavation.
"Here we found many grave structures, including urn graves, cist graves and earthen graves. The dead gifts unearthed in these graves made us excited. During the excavations, personal gifts were unearthed from the graves. The Assyrian cylinder seal found is important in determining the spread of the Assyrians. Among these gifts, we found spears, arrowheads, daggers, knives, swords and many war tools," he said.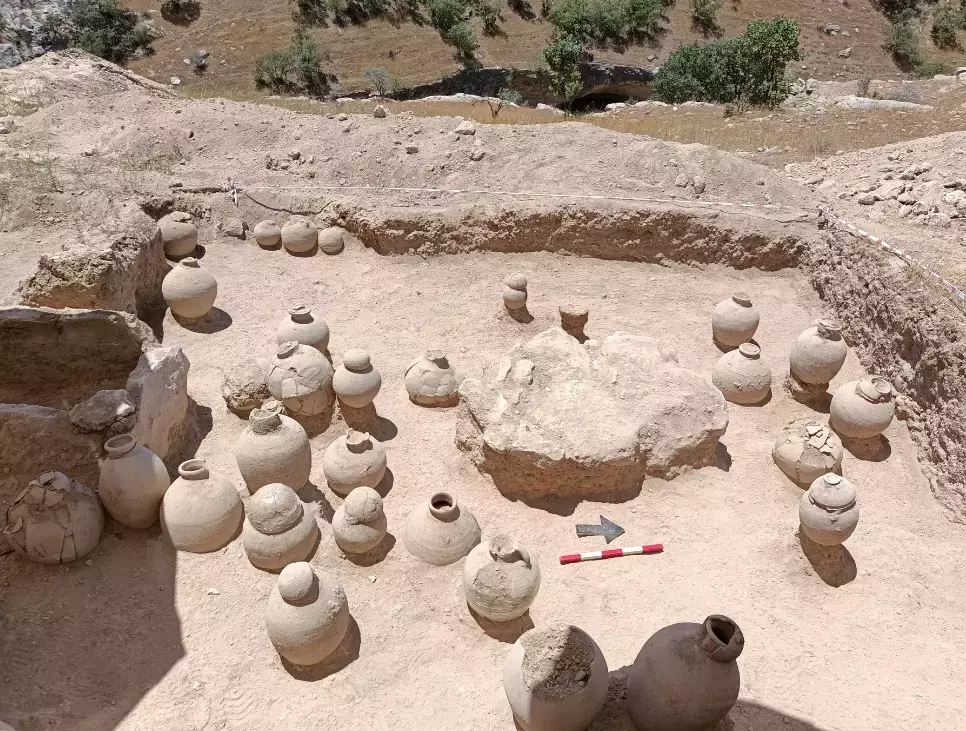 Speaking about the excavations, archaeologist Metin Ağrak said that they found 150 graves in the excavations.
"Our work starts at sunrise in the morning and continues until noon or afternoon depending on seasonal conditions. We take the artifacts unearthed here to the Hasankeyf Museum Directorate, taking security precautions. Our finds are under protection at Hasankeyf Museum. They will be exhibited in the museum after they are all cleaned and documented," he said.
Explaining that they first went to the area to register the illustrated caves in Doruk Village, Ağrak said, "We came to this area upon the warning of the villagers. We noticed that there were cubes in a few pits here. Then we expanded the work and now opened the eighth trench. We came across approximately 150 urn graves in these trenches. In this necropolis area, there are urn graves, as well as cist graves and earthen graves. After the dead were cremated, the remaining bones and ashes were placed in cube graves and buried. The restoration work still continues. Their date will be revealed after the bones are examined in the laboratory. This place was a very important discovery for the region and its archeology."
Cover Photo: İHA