Sets of gypsum furniture, including a carved table and chairs, were discovered during an archaeological dig in central Iran.
According to the Research Institute of Cultural Heritage & Tourism, available evidence reveals the furniture was utilized for ancient rites during the Sassanid Empire (224-651).
The artifacts were unearthed in a fire temple in Vigol, some 10 kilometers north of Aran-Bidgol in Kashan, by a collaborative team of archaeologists from Isfahan and Tehran universities.
Iran during Sassanian control experienced enormous accomplishments in Persian civilization in many areas. According to experts, that during the Sassanid era, the art and architecture of the nation experienced a general renaissance.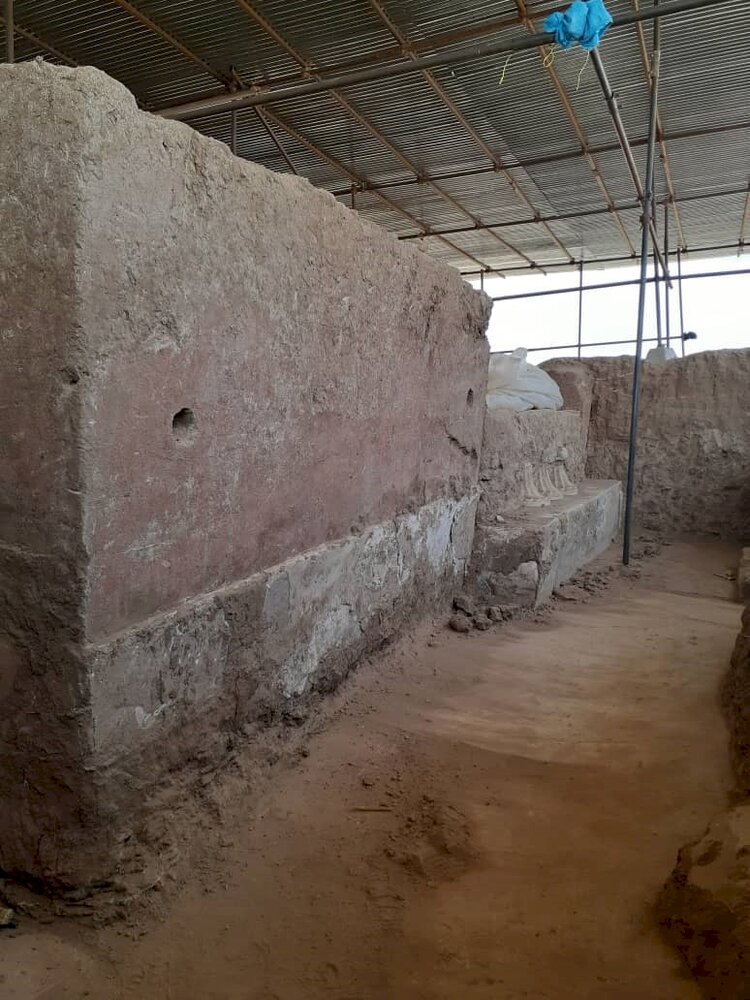 The Sassanian kings established an administration that was so efficient that they were able to carry out enormous irrigation, town-building, and industrialization schemes. Iran's richness was perhaps never h than during the Sassanian era; it was the most serious opponent of Rome, and afterward of Byzantium.
The dynasty was destroyed by Arab invaders during a span from 637 to 651.
Aran-Bidgol is the gateway to the Maranjab desert and caravansary, which attracts thousands of domestic visitors each year. The desert, a popular off-roading location, leads to Salt Lake from the north, Band-e Rig and Desert National Park from the east, Masileh Desert, Hoz-e sultan, and Moreh Lakes from the west, and finally Aran and Bidgol from the south.
Situated in Isfahan province, the town is surrounded by desert from the north and east, and thus it has a typical climate of hot and dry in summer, cold and dry in winter, and very little rainfall during the year.
Source: Tehran Times