Researchers have discovered 70 petroglyphs carved into the rock that they think is from the Sassanid era. The petroglyphs were found in the Mahallat district of Markazi province in central Iran.
"Yesterday, 70 petroglyphs were in Sanjeh Bashi district of Mahallat county," CHTN quoted Mehdi La'lbar, the tourism chief of Mahallat, as saying on Thursday.
"The petroglyphs depict various motifs including mountain goat and hunter, horseman holding a spear. And according to experts, they date from the Sassanid period (224 CE–651)," the official noted.
The Sassanid era is a peak point in Iranian history and is considered the pinnacle of ancient Iranian culture.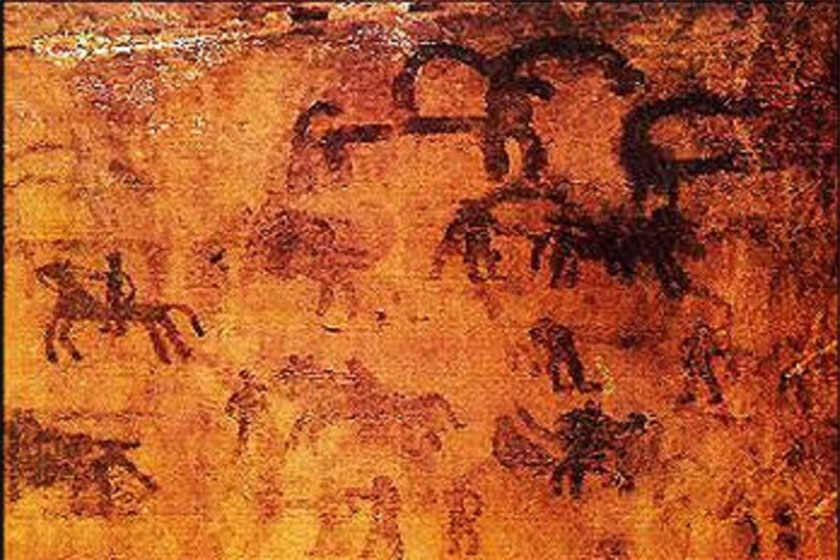 In many ways, Iran under Sasanian has witnessed the great achievements of Persian civilization. Experts say that during the reign of Sassanid, Iran's art and architecture experienced a full-scale revival. In that era, crafts such as metalwork and gem-engraving grew highly sophisticated, as scholarship was encouraged by the state; many works from both the East and West were translated into Pahlavi, the official language of the Sassanians.
Last year, a prehistorical petroglyph, which bears Pahlavi script written by ordinary people of the time, was found during an archaeological survey in the Teymareh region of central Iran.
Previously in Iran, Teymareh petroglyphs in Khomein county were estimated to have been carved during a period from 40,000 to 4,000 years ago.
Iran will propose its thousand-year-old rock art clusters located in Khomein County, Markazi Province, as well as rock art clusters distributed in the provinces of Isfahan and Lorestan-as candidates for inclusion in the UNESCO World Heritage List.
Cover Photo and Source: Tehran Times