The protective investigation in the garden of the Radoevi Palace in the town of Hvar on the Croatian island of the same name has been concluded after two months of intensive archeological labor.
The research, which was spurred by the upcoming construction of the new Hvar City Library and Reading Room, has resulted in a spectacular discovery.
According to preliminary results, a late antiquity necropolis from the second half of the 4th and the beginning of the 5th century was found, as well as the eastern branch of the ramparts of a late antique settlement with a city gate dating to the end of the 5th century. On an area of 65 square meters, 20 graves with osteological remains of 32 people were discovered.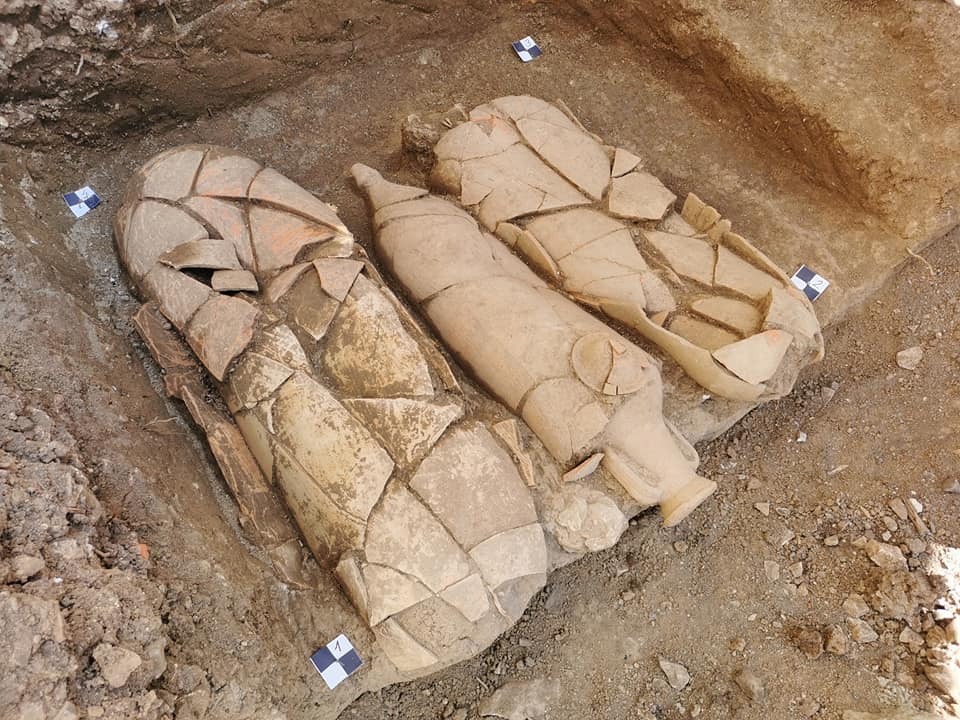 The basic types of late antiquity tombs included: simple tombs in earthenware, tombs in amphorae, tomb structures made of roof tiles, as well as one masonry tomb in which 12 skeletons were found.
What particularly emphasises this necropolis is its exceptional preservation, as well as very valuable and complete grave finds, Kantharos reported.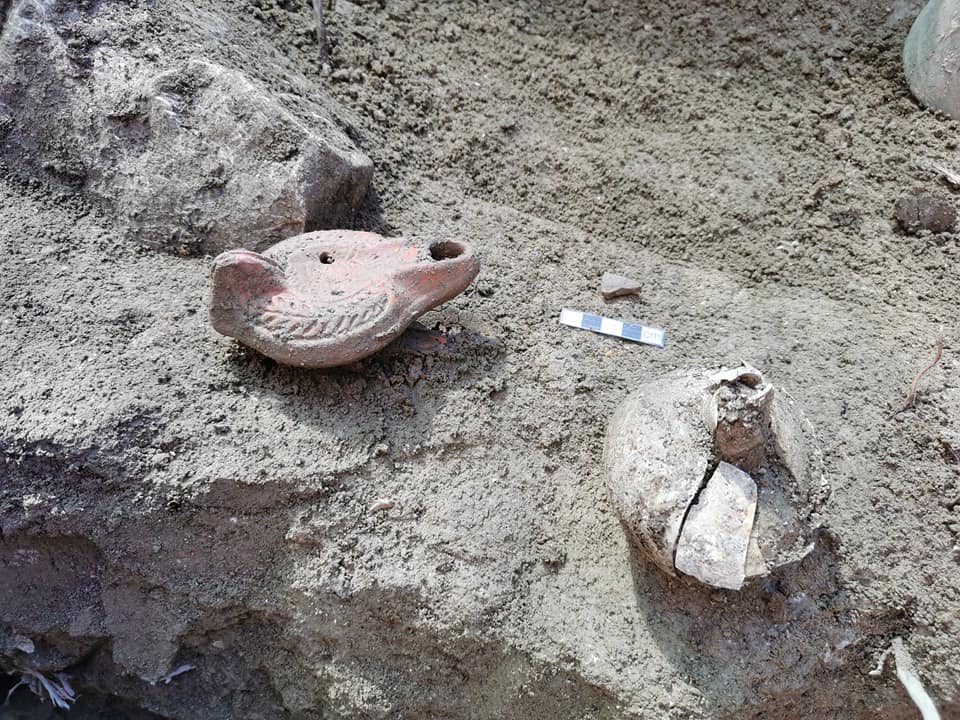 Most of the tombs were decorated with one or more ceramic jugs and lamps, glass bottles and vessels, money and other small utensils.
Preliminary analysis of these findings provided a preliminary dating of the necropolis itself but also hinted at completely new insights into local / regional late antique ceramic production as well as trade links, through documented imports, some of which were first recorded in the Adriatic.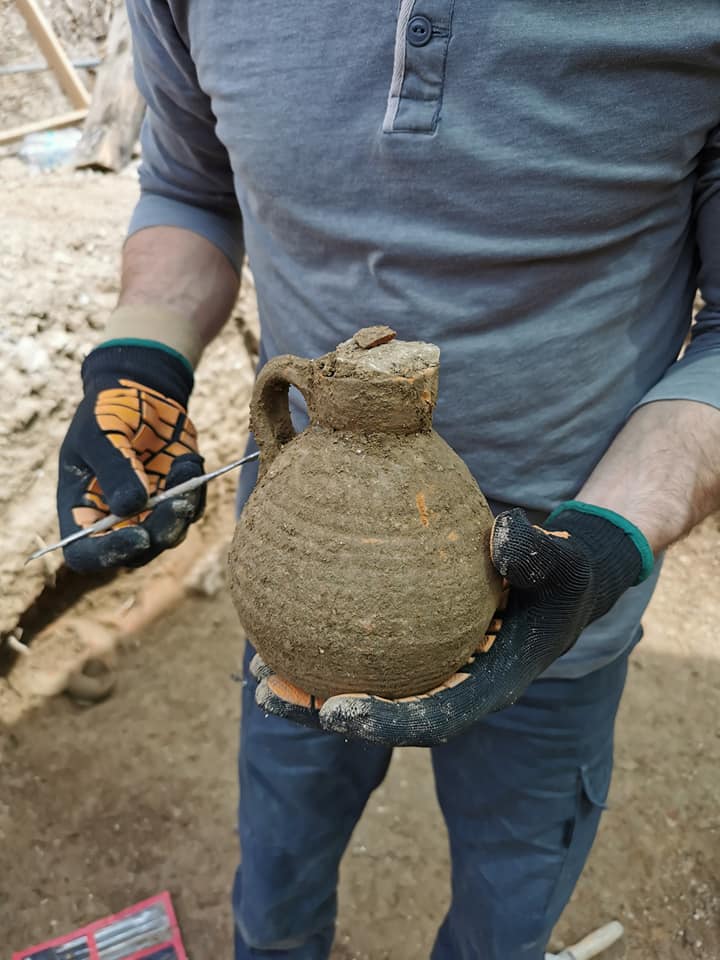 Just before the end of the research, an older ancient wall was found in the deepest layers, which according to the African sigilate is preliminarily dated to the 2nd century. Of all the traces of late antique life found in Hvar so far, this is really the most significant and richest site, which vividly shows all the archaeological splendor of grave finds and gives us, for now, the most detailed insight into funeral customs of that period, but also new knowledge about urbanism, Dalmacija Danas said.
The expert team consisted of Eduard Viskovic, Joško Barbarić, Marko Bibić, and Jure Tudor, with the scientific assistance of dr. sc. Marina Ugarković, Ph.D. Josip Baraka Perica.
The research was funded by the Hvar City Library and Reading Room.