The world's earliest drawing of a ghost has been unearthed in the gloomy vaults of the British Museum.
The British Museum has unearthed the world's earliest drawing of a ghost, according to The Guardian on Saturday. The drawing has been identified on an ancient Babylonian clay tablet that was constructed approximately 3,500 years ago.
The drawing presents a male ghost with his hands tied by a rope and is being led by a woman pulling the rope. A lonely bearded spirit being led into the afterlife and eternal bliss by a lover.
According to the report, half of the tablet is missing, and the remaining half is small enough to fit in a human palm. On the other side of the tablet, contains instructions of what to do should a ghost continue to pursue any individual, which requires making figurines of a man and woman.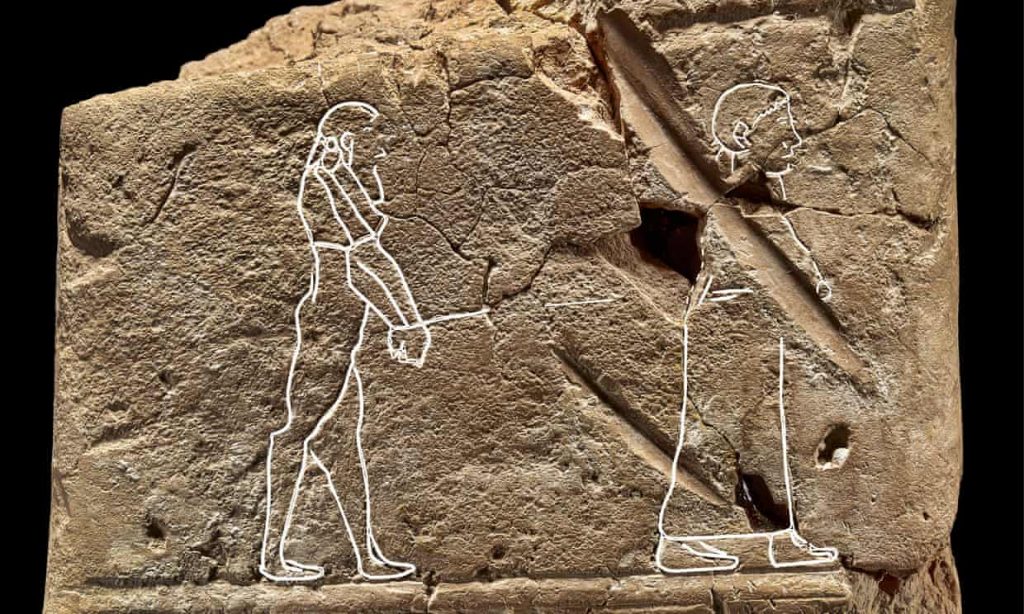 It is part of an exorcist's guide to getting rid of unwanted ghosts by addressing the particular malaise that brought them back to the world of the living — in this case, a ghost in urgent need of a companion. He is seen strolling with his arms outstretched, his wrists bound by a rope carried by a female, while an accompanying text describes a ceremony that will happily send them to the underworld.
Dr. Irving Finkel, the curator of the Middle East section at the British Museum, noticed that the tablet had been incorrectly deciphered before. The drawing had been missed as the ghost only comes to life when viewed from above and under a light.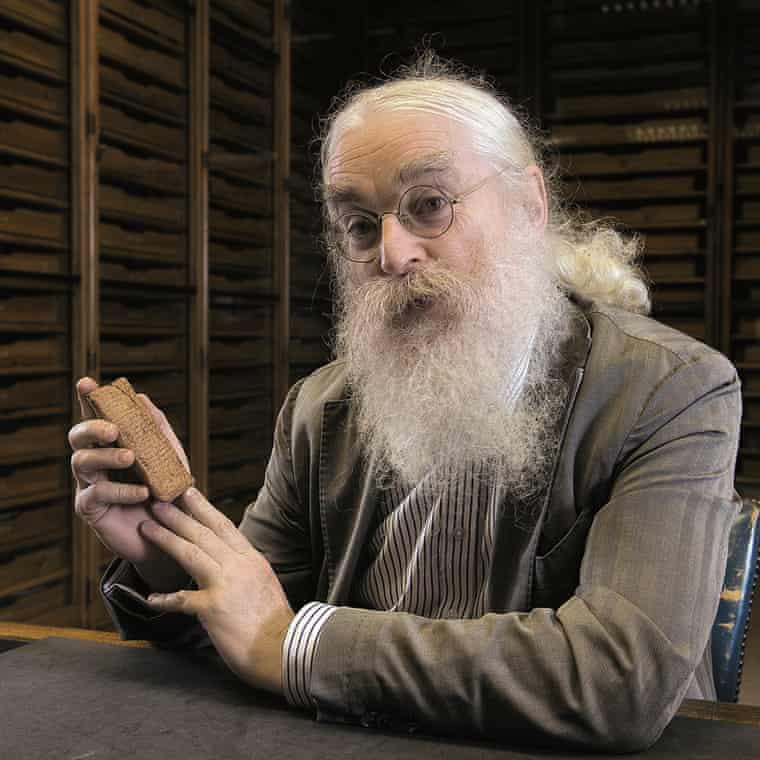 Dr. Irving Finkel said the "absolutely spectacular object from antiquity" had been overlooked until now.
Finkel believes the tablet was part of a library of magic in the house of an exorcist or in a temple.
Just in time for Halloween, the ghost has come. Finkel's next book, The First Ghosts: Most Ancient of Legacies, will be released by Hodder & Stoughton on November 11th.