A statue of the god Vishnumurthy dumped into a well was found near a destroyed Udupi temple in the state of Karnataka, India. God Vishnumurthy is also known as Lord Vishnu and Janardhana.
The god Vishnumurthy, one of the main gods of Hinduism, is a supreme guardian being. It controls the entire universe and is the master of reality. Vishnumurthy is he who created and protected the universe. It is one of the gods in the Hindu trilogy and accompanies the other two great gods, Brahma and Shiva.
So why was the statue of such an important god found in a 20-foot deep well and the nearby temple destroyed? Archaeologists are not yet able to answer these questions.
According to T. Murugeshi, associate professor of the Department of Ancient History and Archaeology at the MSRS College of Sherva, the temple is full of architectural relics and red clay bricks, and the statue's history can be traced back to the 12th century AD.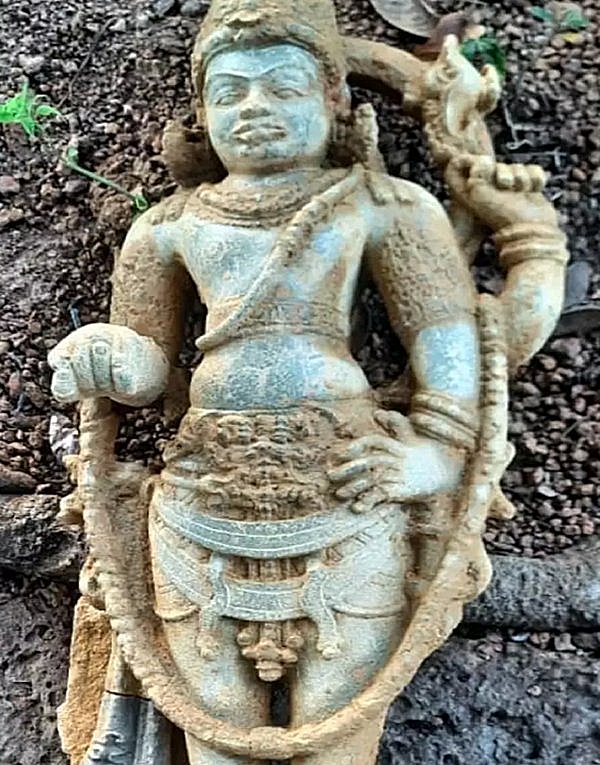 Murugeshi, "The beautiful sculpture has a Karanda Mukuta (head dress), Makara Kundala (ear rings), armlets, anklets, Kaustubhahara and very nice eye brows, nose and lips which make it a master piece of Coastal Karnataka," he said. By The Hindu.
"It holds a pinda in the front right hand. In the back left hand, it holds a conch and its right hand is missing but, exploration is still being continued," he said.
"In the ruined sanctum sanctorum, part of a pair of human feet remained in the middle of the peetha, but the upper part is totally missing. The sculpture stylistically belongs to 12th century AD," he said.
The statement said it was a pre-Madhwa sculpture and the finest specimen of the Coastal Karnataka Bhagavatha cult. However, for now, researchers do not know the reasons why the temple was ruined. They also believe that the restoration work on this sculpture (a fragment is missing) is a delicate process and will undoubtedly take time.