Archaeologists have finally uncovered the mysterious origins of Arthur's Stone, named after the mysterious legends of King Arthur, who inspired the 'stone table' in The Lion, the Witch, and the Wardrobe.
Archaeologists from the Universities of Manchester and Cardiff have identified the origins of Arthur's Stone, one of the most well-known Stone Age monuments in the United Kingdom.
Professor Julian Thomas of Manchester, who supervised the dig, said the majestic Herefordshire tomb is related to adjacent 6,000-year-old 'halls of the dead' found by a team led by Professor Thomas in 2013.
This is the first time Arthur's Stone, which dates back to 3,700BC and is located on a mountaintop outside the village of Dorstone, has been properly excavated.
Archaeologists thought that its large capstone, erected on a series of supporting stones, and smaller chamber with a right-angled passage were stood within of a wedge-shaped stone cave, similar to those seen in the Cotswolds and South Wales.
However, Professor Thomas and Prof Keith Ray of Cardiff University demonstrated that the monument originally stretched into a field directly to the south of the grave.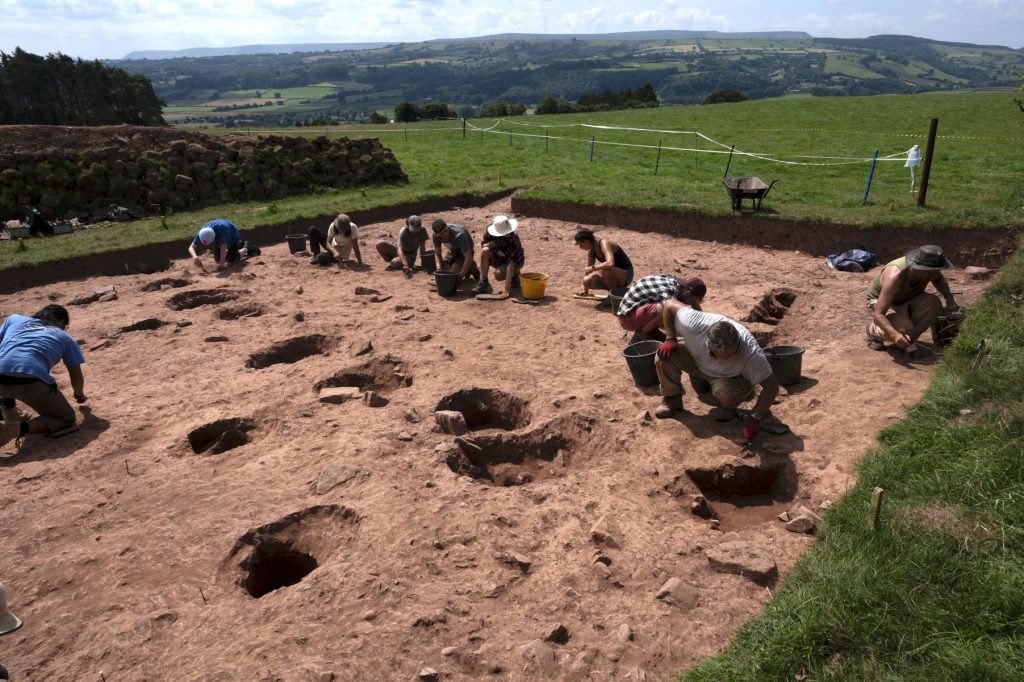 Archeologists found that the tomb was once a large mound of piled turf held together by a fence of upright posts arranged in a narrow wall encircling the mound.
This long mound extended onto an adjacent field before collapsing due to decay. After then, the mound was reconstructed in a slightly altered orientation.
Professors Julian Thomas of Manchester University and Keith Ray of Cardiff University believe the first mound faced Dorstone Hill, while the second pointed to a location to the southeast between Skirrid Hill and Garway Hill.
"Although Arthur's Stone is an iconic Megalithic monument of international importance, its origins had been unclear until now. Being able to shine a light on this astonishing 5700-year-old tomb is exciting, and helps to tell the story of our origins" Professor Julian Thomas said.