In Mérida, Spain, archaeologists recently discovered an "enormous" Roman bath. But it is that inside these baths, in the area of the apodyterium or changing room, archaeologists have discovered yet another surprise: an almost intact iron bars on a window.
Mérida is home to a UNESCO World Heritage site that contains the remarkably well-preserved remains of an ancient Roman colony, Augusta Emerita.
According to the Roman historian Cassius Dio, the emperor Augustus, (27 BCE – 14 CE) founded Augusta Emerita after the end of the Cantabrian War, in 25 BCE and was the capital of Lusitania.
It soon became one of the largest cities in Hispania, with a territory of some 20.000 square kilometers, to which the emperor Otho added even more in 69. The well-preserved remains of the old city include a large bridge over the Guadiana River, an amphitheater, a theater, a vast circus, and an "exceptional" water-supply system.
Now, within these baths, archaeologists have found a crisscrossed set of iron bars that are "practically intact", the Consortium of the Monumental City of Mérida said in a statement.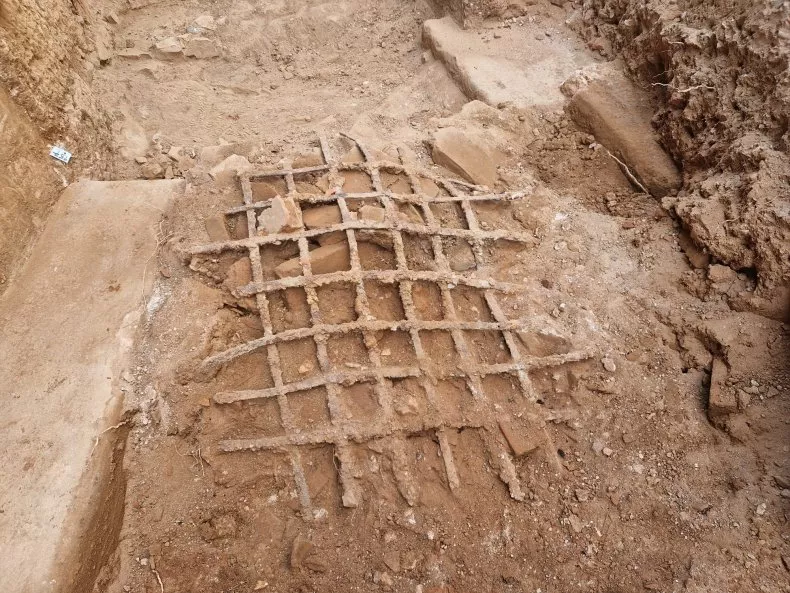 "Another exceptional find," the consortium said.
The iron bars, which would once have covered a window, were found in the apodyterium or changing room of the baths.
The researchers reported that these bars were part of the deployment of the walls and the roof of the structure, hence the presence of other materials such as bricks, tégulas, and tiles. A similar iron grill was found during the work of the archaeologist García Sandoval, between 1962 and 1963, in the kitchen of the Casa del Anfiteatro.
The house of the amphitheater, dating from the 1st century AD. It is located outside the walls of Augusta Emerita, very close to the space used for gladiator combat and the theater.
"There is still a lot of archaeological heritage under the subsoil of our two-thousand-year-old Mérida that… awaits to be excavated," the consortium said.
The Casa del Anfiteatro had a courtyard, a kitchen, and a mosaic floor depicting scenes of the grape harvest.
The iron bars will now be cleaned and restored so that they can be put on public display.