Vikings' first permanent settlement in North America – the coastal outpost in Newfoundland known as L'Anse aux Meadows now has a precise date.
This site, which has excited archaeologists for 60 years, turned out to be 1000 years old.
According to scientists, a new sort of dating procedure that used a long-past solar storm as a reference point indicated that the colony was occupied in 1021 AD, exactly a millennium ago and 471 years before Columbus' first trip. The technique was used on three pieces of wood cut for the settlement, all pointing to the same year.
 A massive cosmic burst, most likely a solar flare, created a pulse in the creation of carbon-14 in the Earth's atmosphere in 993 C.E., which was taken up by plants all over the planet through photosynthesis. Every living tree in 993 C.E. bears a telltale ring with a greater than normal carbon-14 concentration. Researchers may determine the exact year a tree died by counting out from that ring. A comparable cosmic explosion in 775 C.E. let scientists correctly date the construction of a church in Switzerland as well as a volcanic eruption near the Chinese–North Korean border.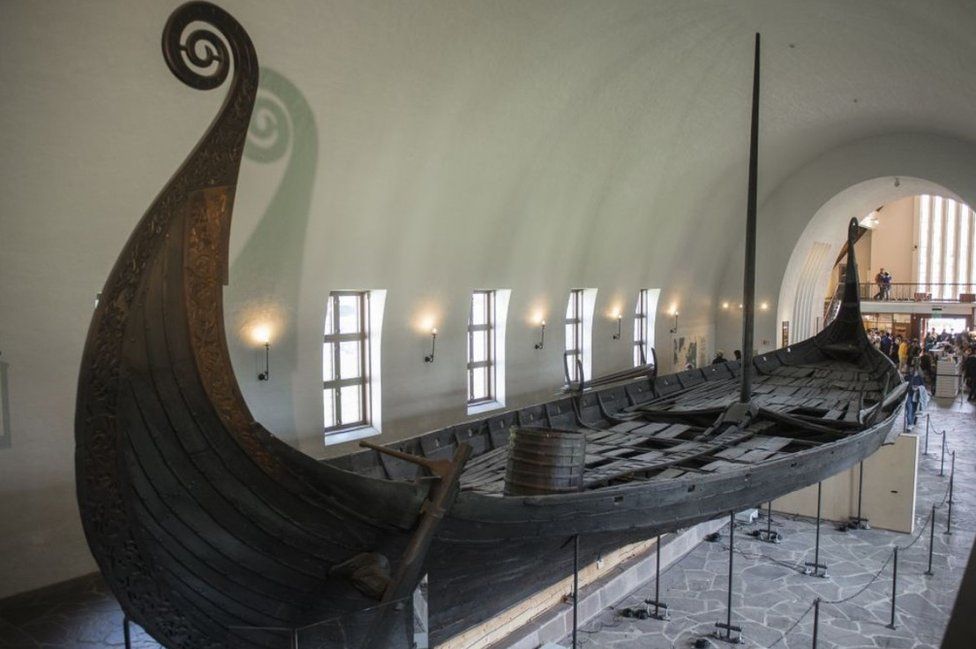 Researchers from the University of Groningen, led by radiocarbon expert Michael Dee, used this approach on a collection of timber pieces recovered from L'Anse aux Meadows during the 1960s and 1970s. Archaeologists know they were hacked by metal axes based on cut marks in the wood, suggesting Vikings, not Indigenous peoples of North America, were responsible. Co-author Birgitta Wallace, an archaeologist with Parks Canada who has spent her career at the site, stored the bits in a freezer for decades.
The Viking expedition marks a number of watershed moments in human history. The settlement has the oldest traces of a transatlantic voyage. It also symbolizes the point at which people completed the circumnavigation of the world, thousands of years after crossing a land bridge that previously linked Siberia and Alaska.
"Much kudos should go to these northern Europeans for being the first human society to traverse the Atlantic," said radiocarbon scientist Michael Dee of the University of Groningen in the Netherlands, who led the study published in the journal Nature.
Vikings, also known as Norse people, were sailors from Scandinavian countries such as Norway, Sweden, and Denmark. They traveled around Europe, colonizing at times and trading or raiding at others. They built colonies in Iceland and Greenland and possessed exceptional boat-building and navigation skills.
Historians think Vikings were seeking timber to bring back to relatively treeless Greenland.
Cover Photo: Wikipedia