A group of divers from Madison, Wisconsin's Lake Mendota emerged on Thursday carrying a remarkable piece of history for the second time in a year.
According to a news release from the Wisconsin Historical Society on Thursday, Sept. 22, the Ho-Chunk Nation's native inhabitants carved a dugout canoe around 3,000 years ago in the Lake Mendota area. A canoe about 14.5 feet long was crafted from a piece of white oak.  The oldest canoe to be discovered in the entire Great Lakes region by 1,000 years.
Archaeologist Tamara Thomsen teaching a scuba dive class in May noticed a canoe sticking out of the lakebed.
Experts at the local historical society – which recovered a 1,200-year-old dugout canoe in November 2021 – thought it was a joke but it wasn't a joke. Archaeologists found the second canoe within 100 yards of where they found the first canoe.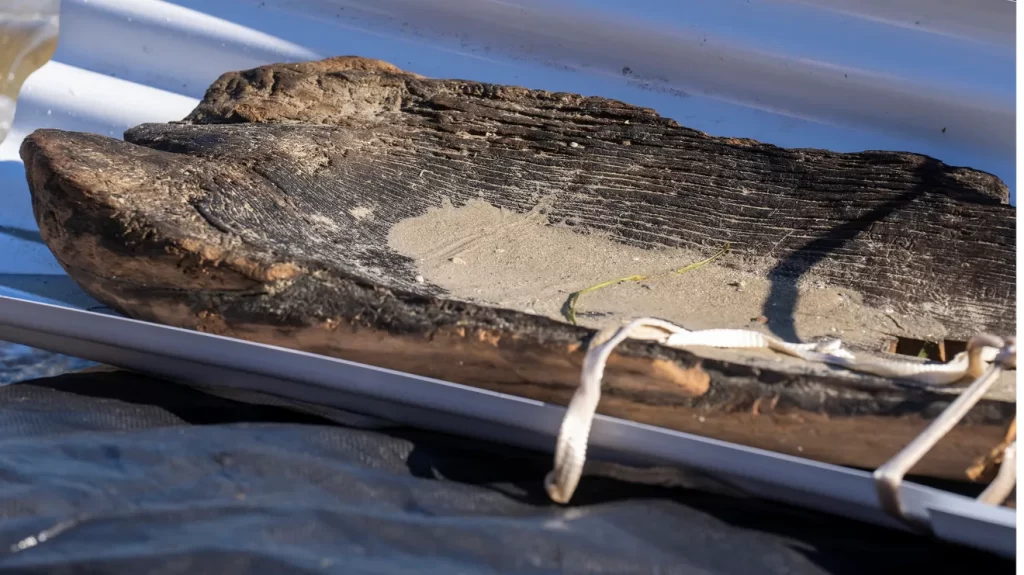 The next surprise came when carbon dating results on a sliver of wood revealed that it was from around 1000 B.C. To be sure, the archaeologists at the Wisconsin Historical Society had carbon-dating experts run the report three times.
According to Dr. James Skibo, state archaeologist for the Wisconsin Historical Society, it was found in the same area the first canoe was discovered, indicating that the location of Lake Mendota's shoreline may have changed over time and could have once been much lower.
This canoe is the oldest canoe ever found in the Great Lakes region – about 1,000 years older than any previous discoveries, archaeologists said.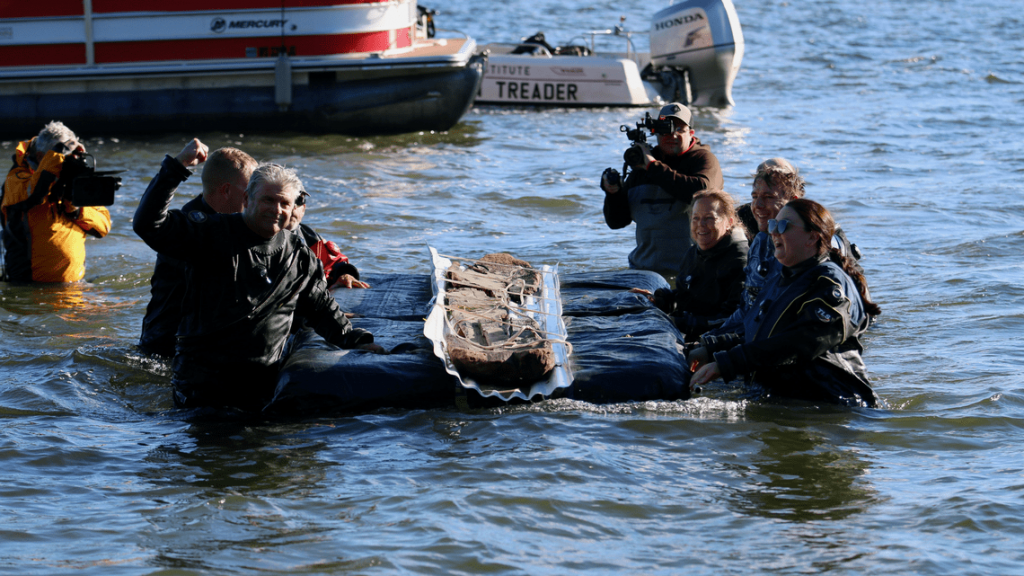 The canoe provides historians with "the earliest direct evidence" that water transportation began with the arrival of native people, the release said.
"The recovery of this canoe built by our ancestors gives further physical proof that Native people have occupied Teejop (Four Lakes) for millennia, that our ancestral lands are here and we had a developed society of transportation, trade and commerce," said Ho-Chunk President Marlon WhiteEagle.
"Every person that harvested and constructed this caašgegu (white oak) into a canoe put a piece of themselves into it. By preserving this canoe, we are honoring those that came before us. We appreciate our partnership with the Wisconsin Historical Society, working together to preserve part of not only our ancestors' history but our state's history."
The excavation and recovery work was carried out by archaeologists from the Wisconsin Historical Society and volunteers.